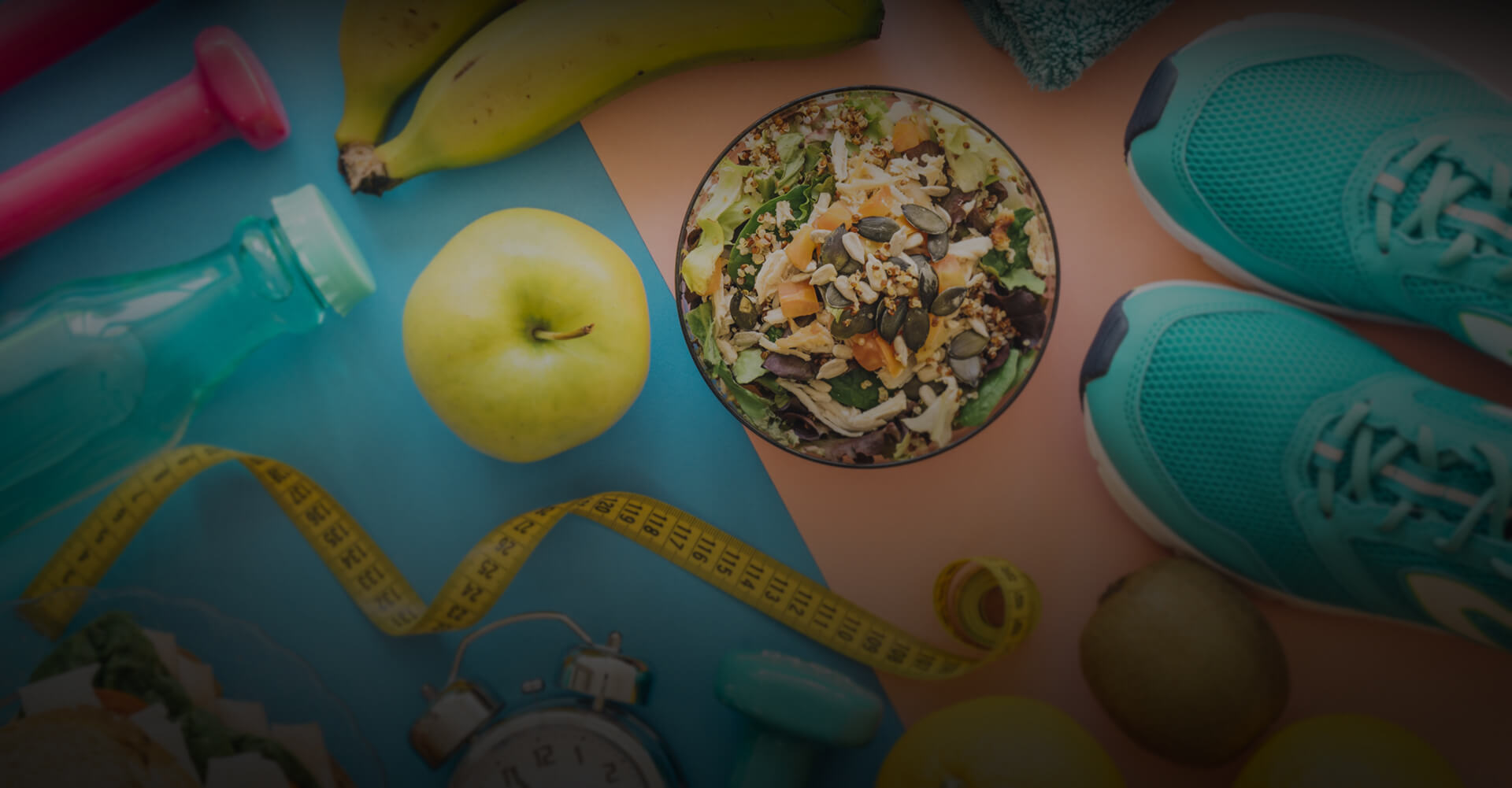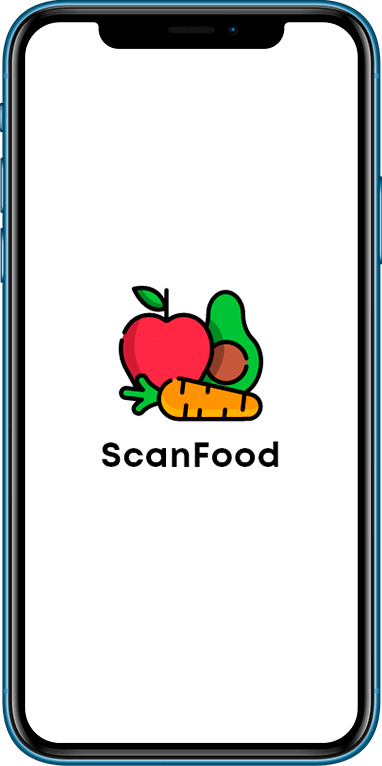 Scan products, count calories
Download the app from Apple Store
Our Task
To develop Android and iOS apps to track calories, carbohydrates, proteins, and fats
Create and optimize a huge product database.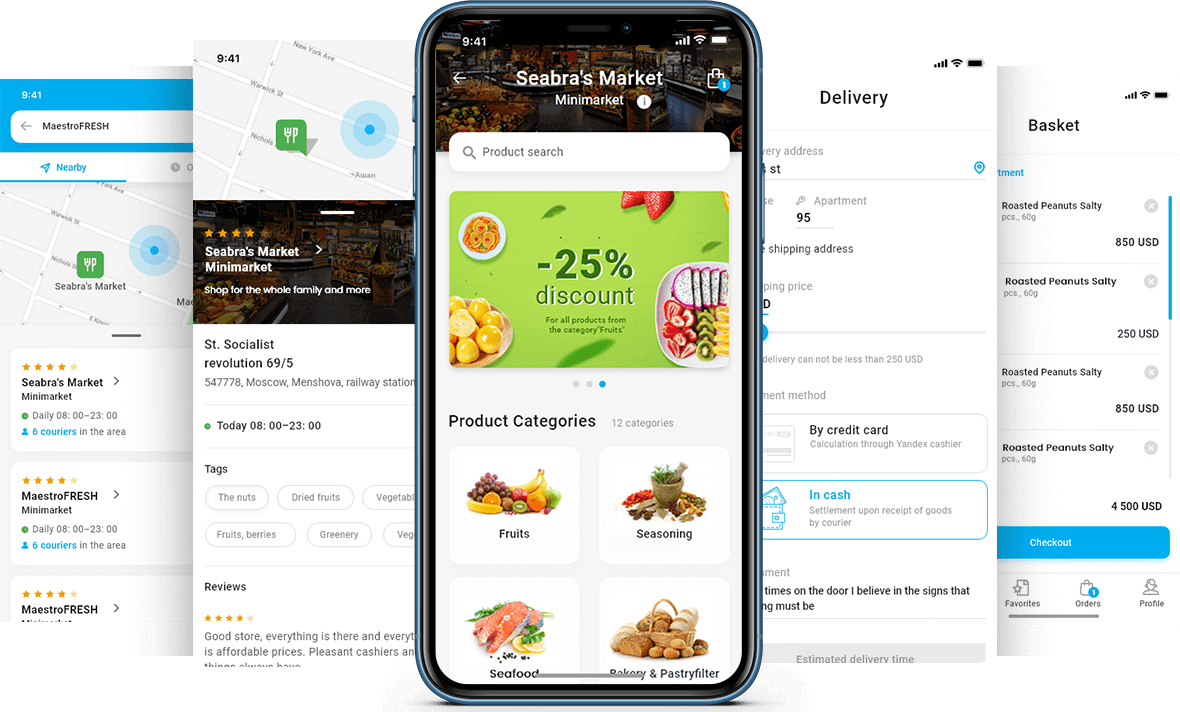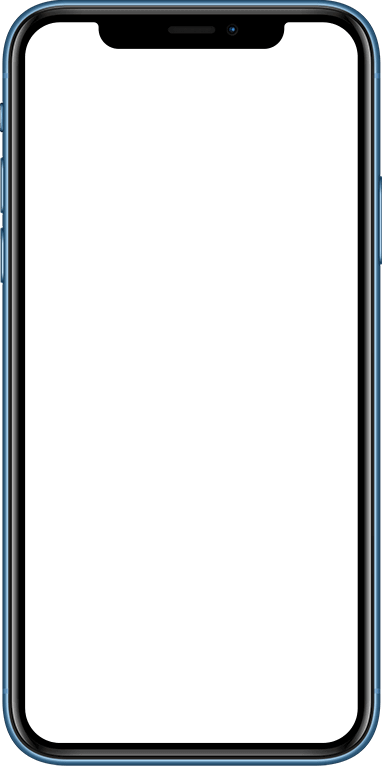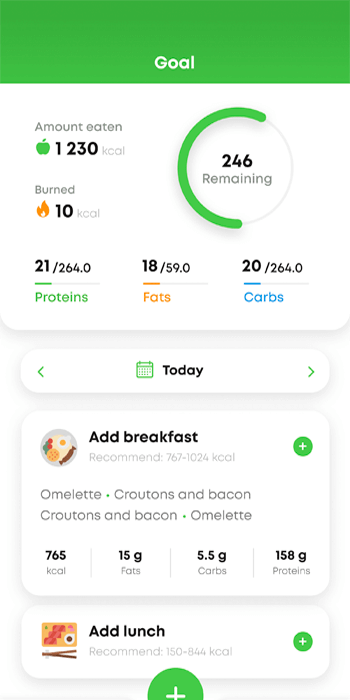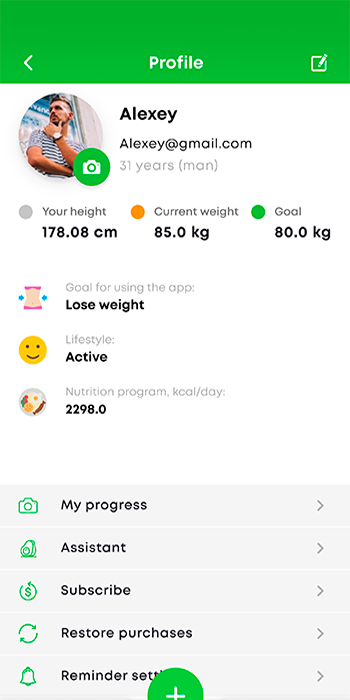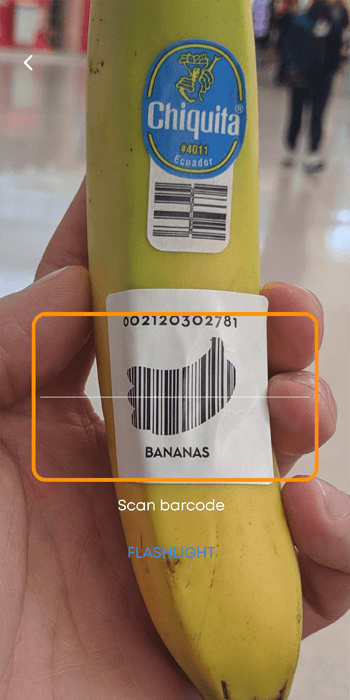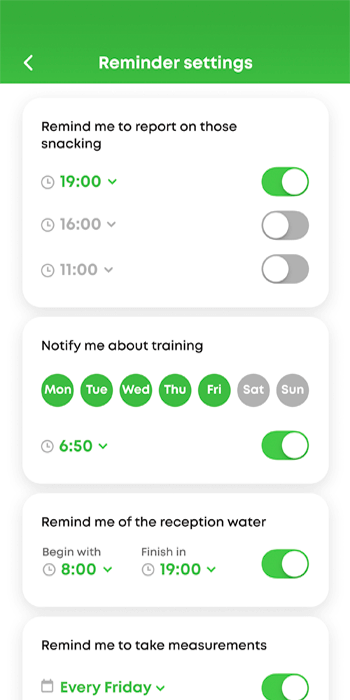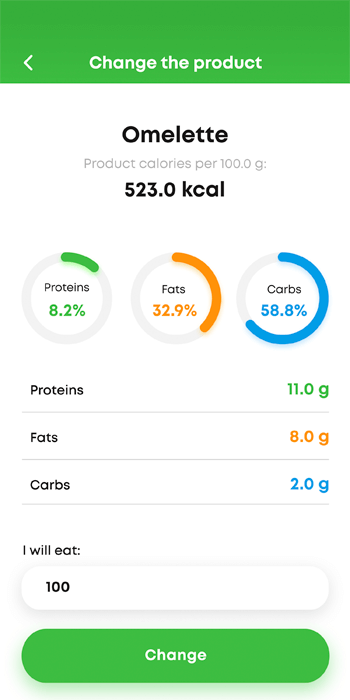 Personal Approach
Provide your personal data during registration, and the program will offer you the best diet with an optimal balance of proteins, fats, and carbohydrates
The program also considers your level of physical activity to offer the best diet for you to achieve your goals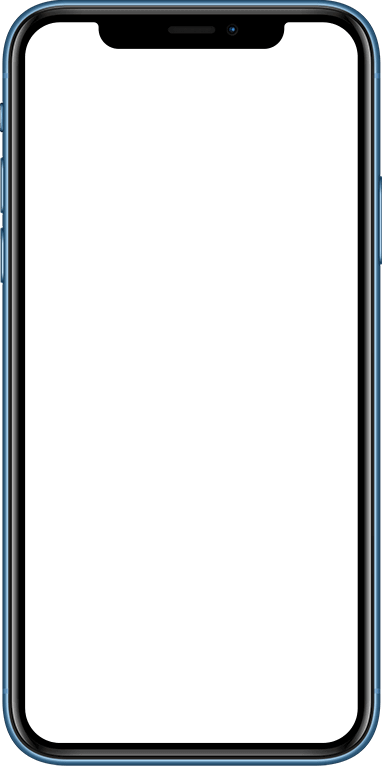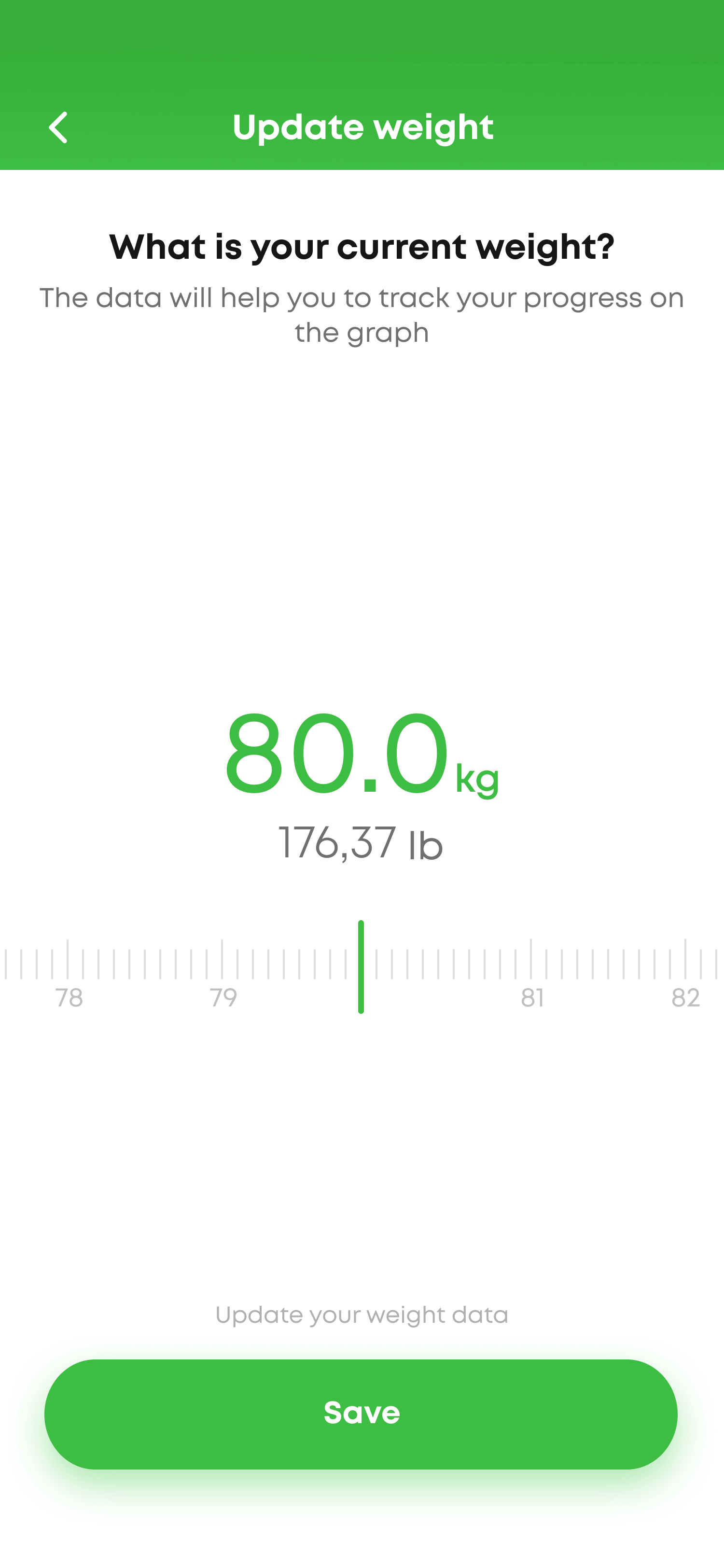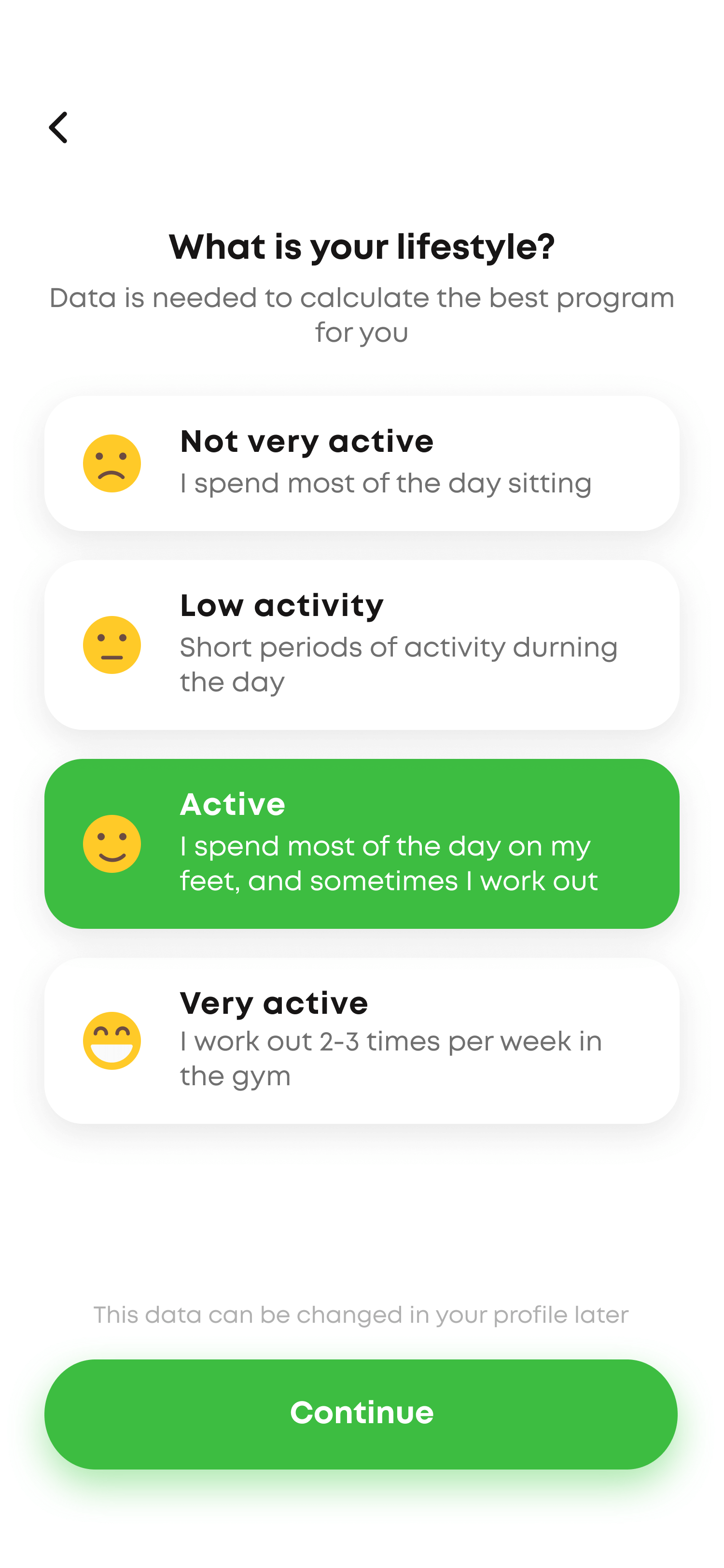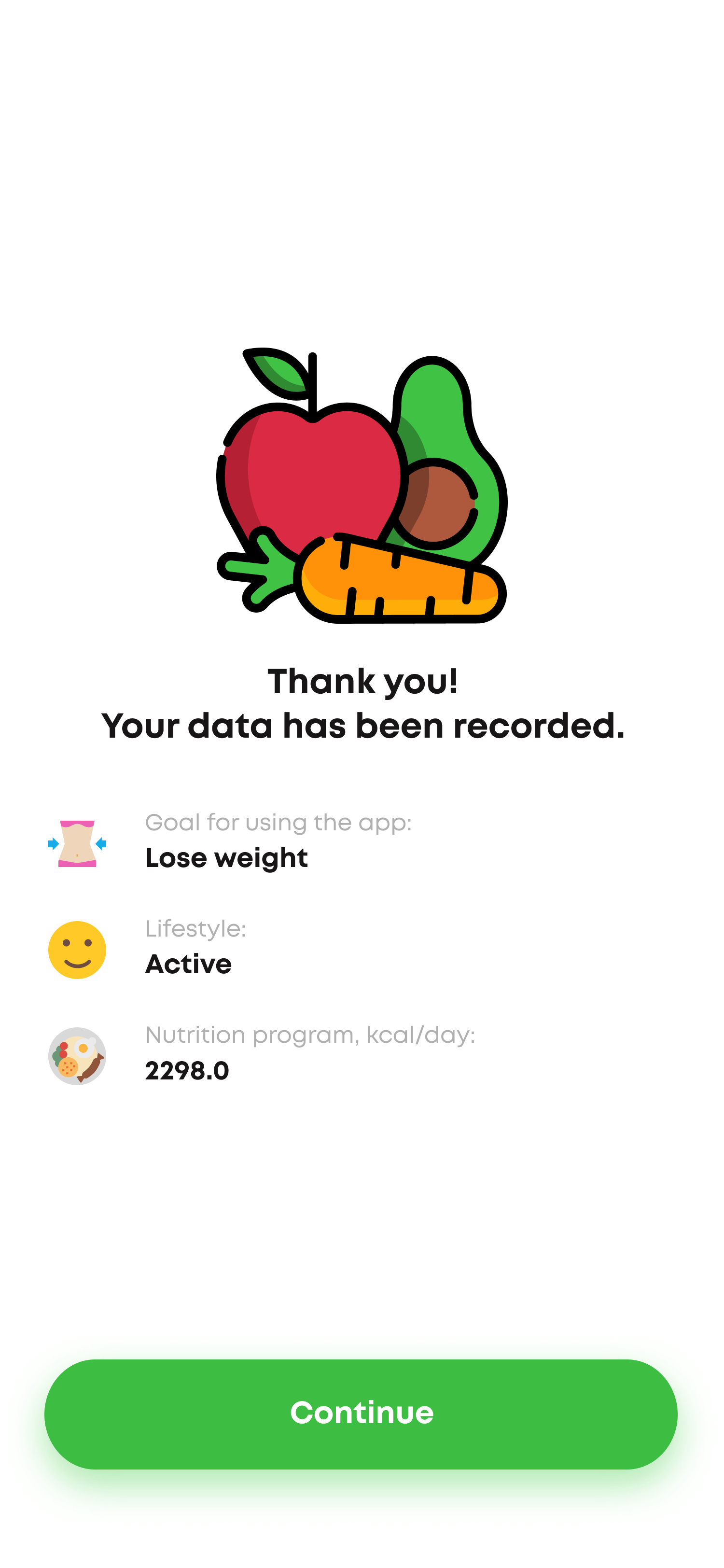 Set your weight goal, whether you want to gain or lose weight
The Weight Loss Algorithm
During the calculation, the program takes into account around ten parameters, including gender, height, age of the user, etc.
Convenient App
Beautiful and clear design. Track your mealtimes on the main screen. Get all the required information about the product.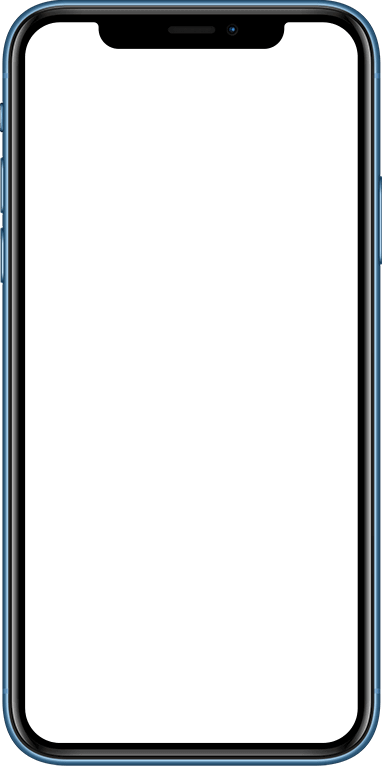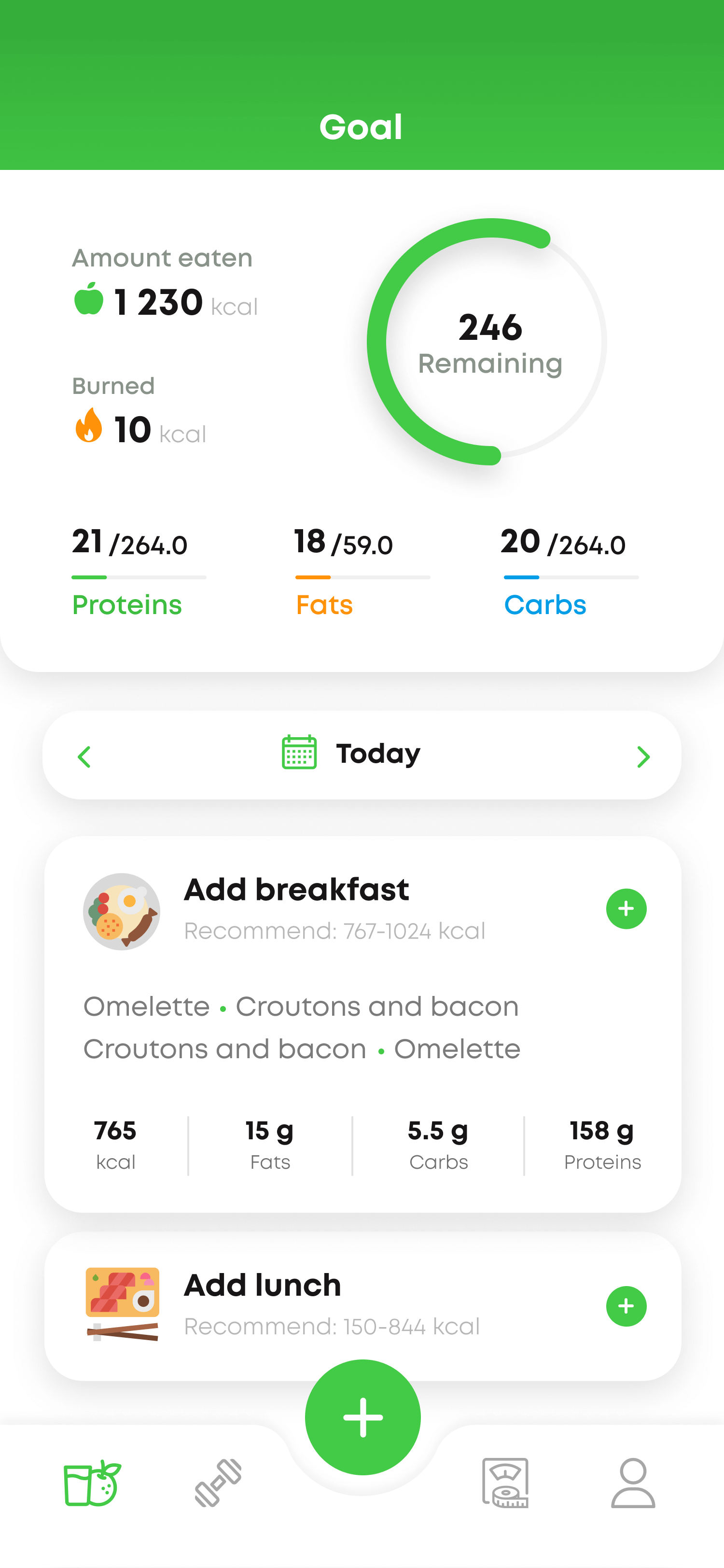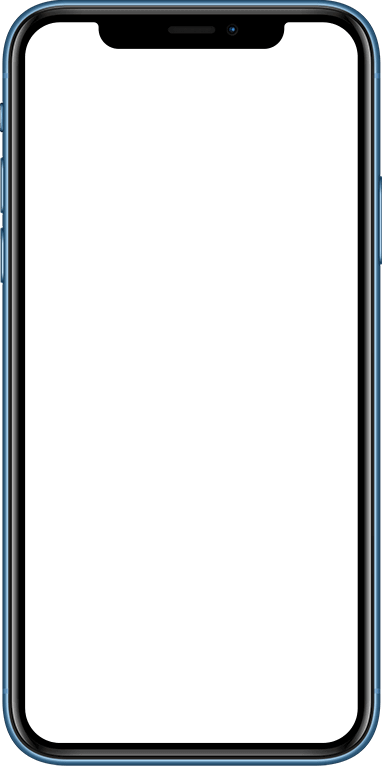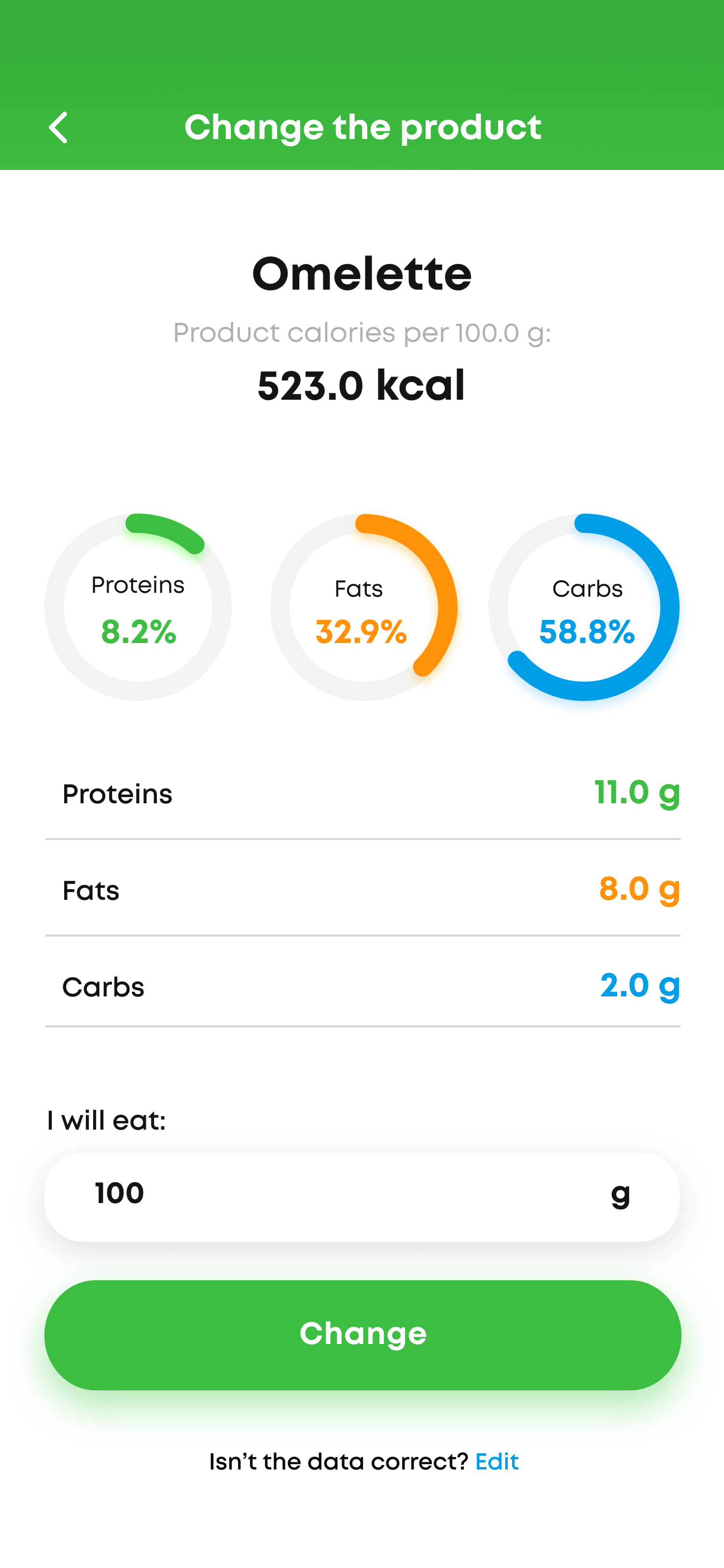 Select Food Items
There are three ways to select food items with just a few taps. Besides, you can select previously saved food items from "favorites".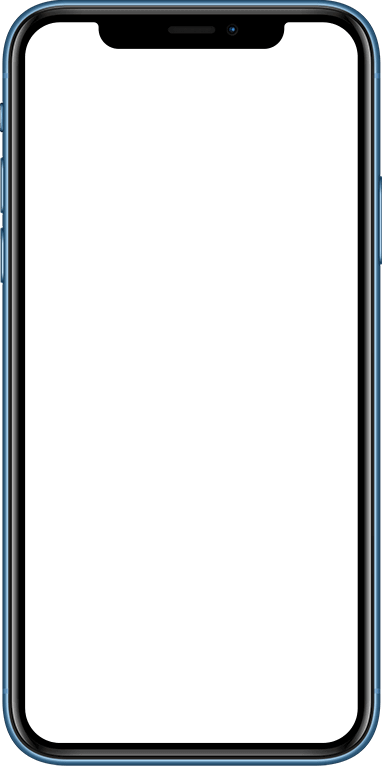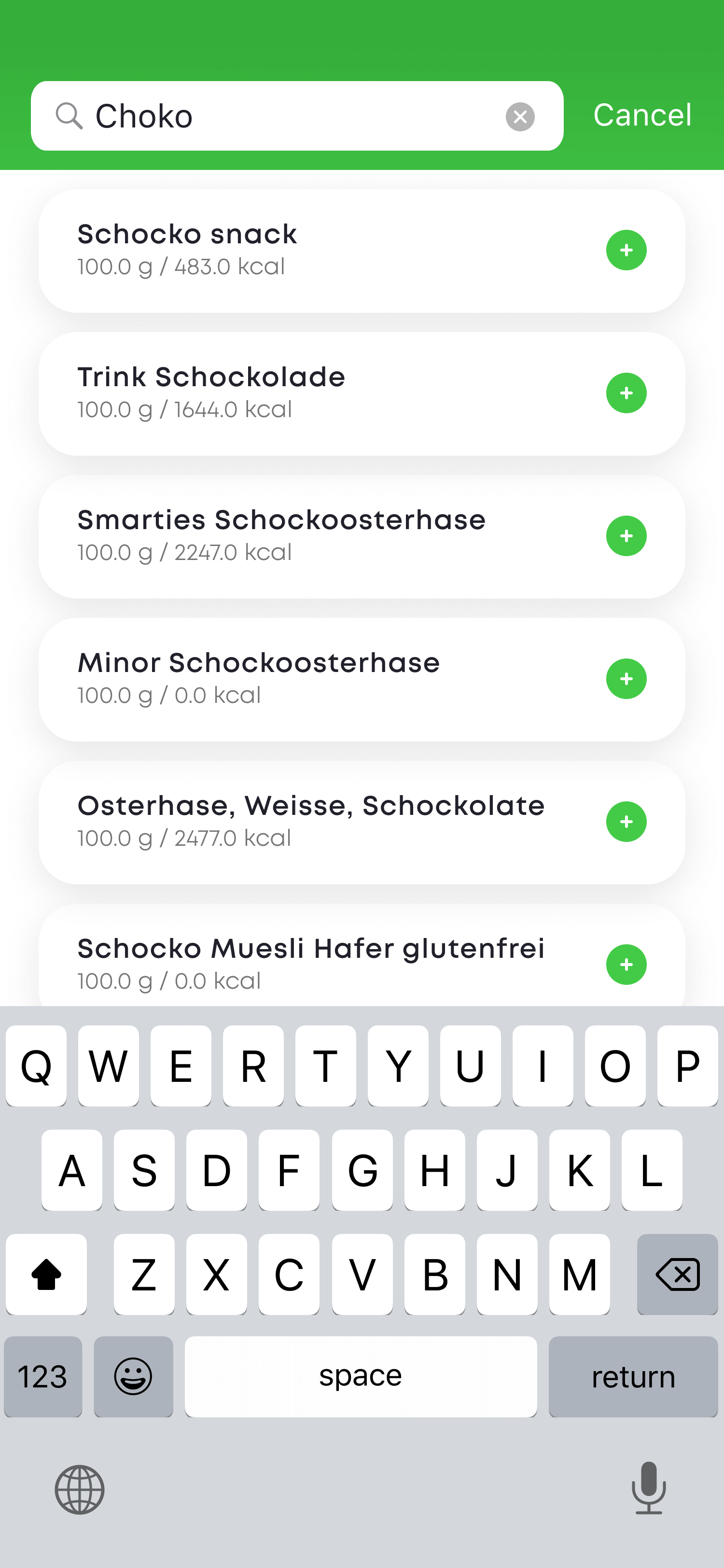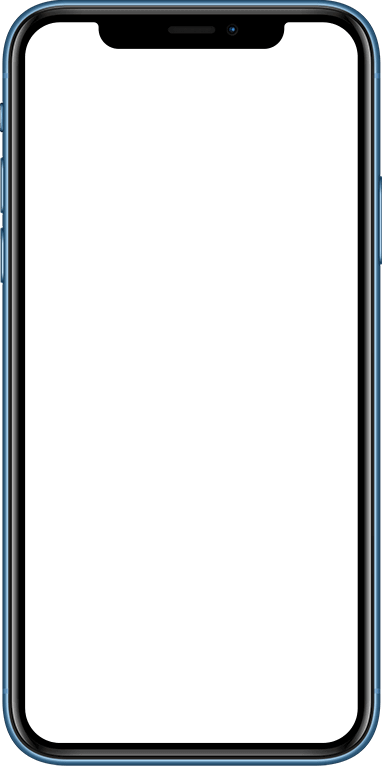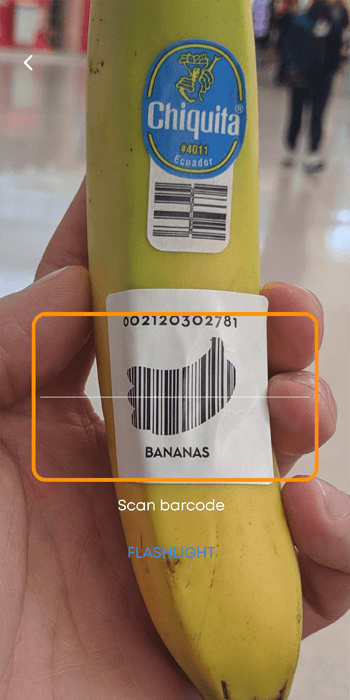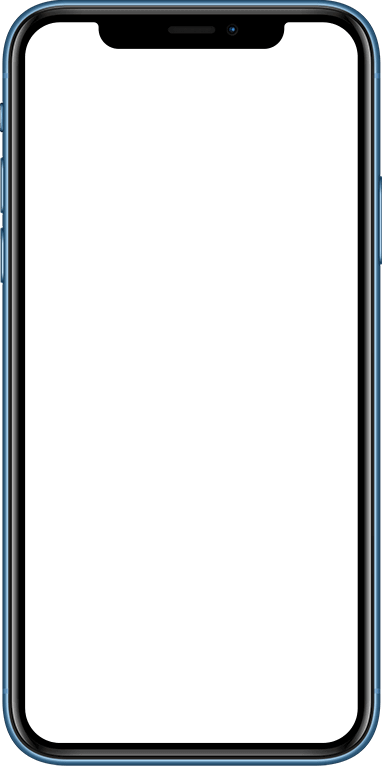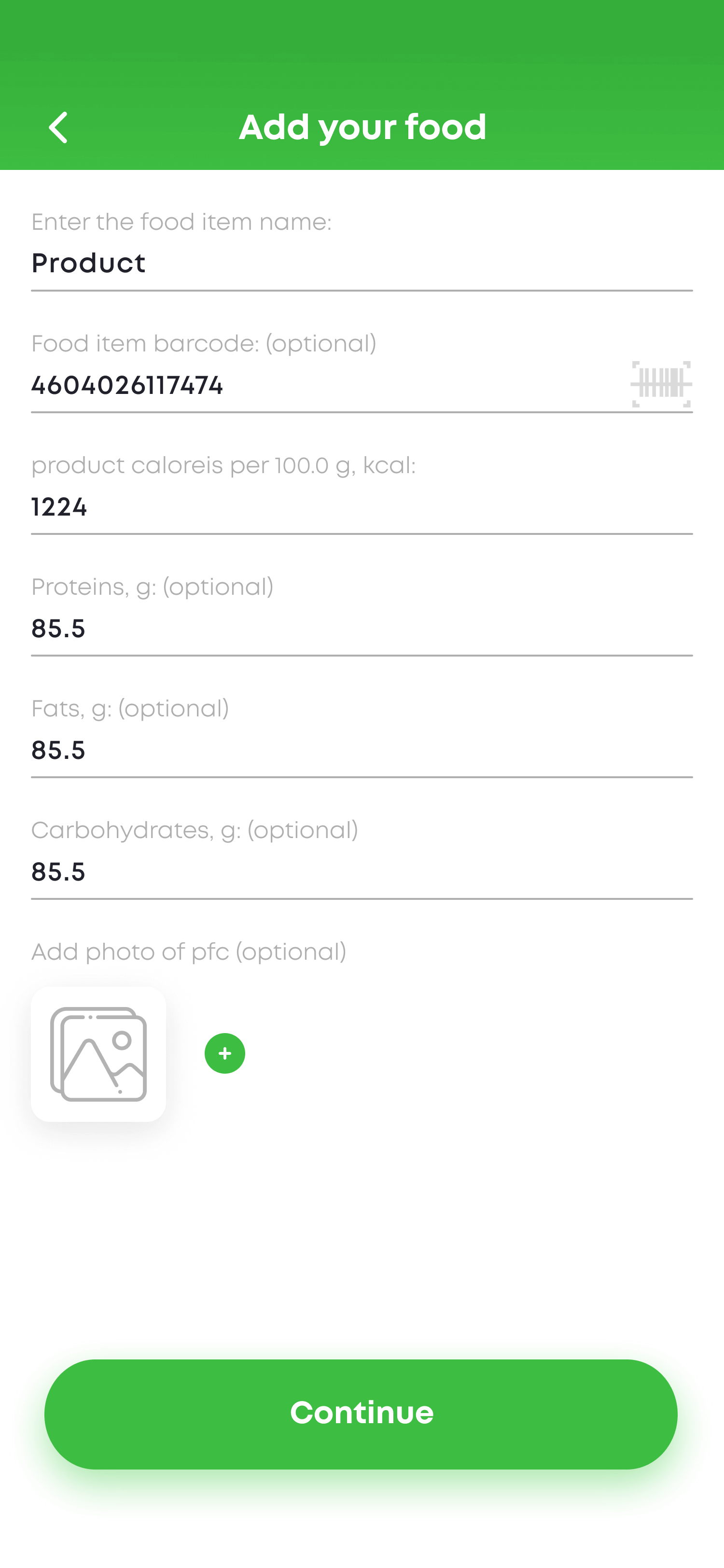 Product search
Predictive search will quickly find any product by name or brand.
Scan products
Just scan the product barcode.
Adding your dish
If the product is not found, or the user wants to add a unique dish.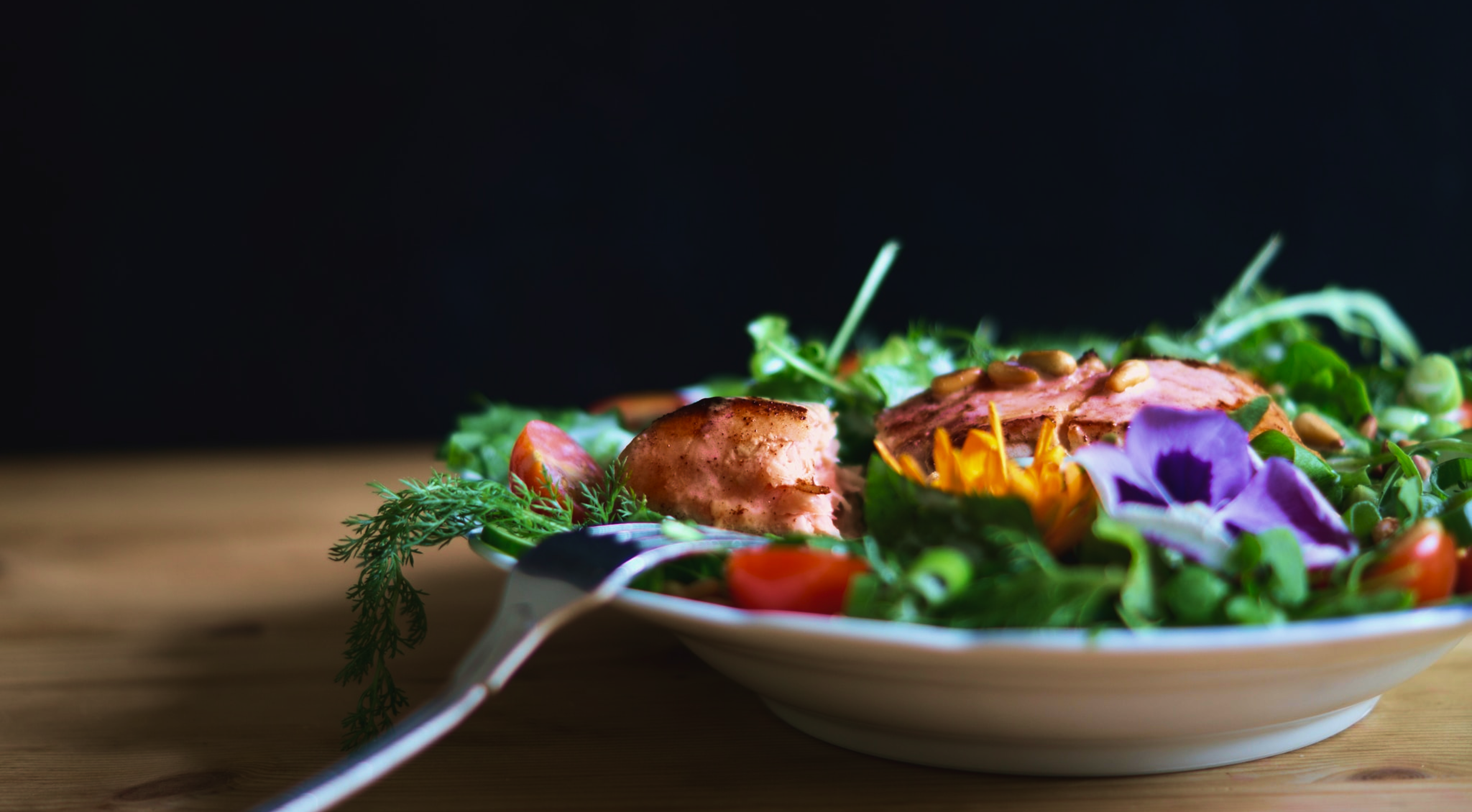 Spore and changes
The application helps the user to track changes in weight and body measurements.
Stay tuned
Convenient process of updating information, beautiful graphs to track progress.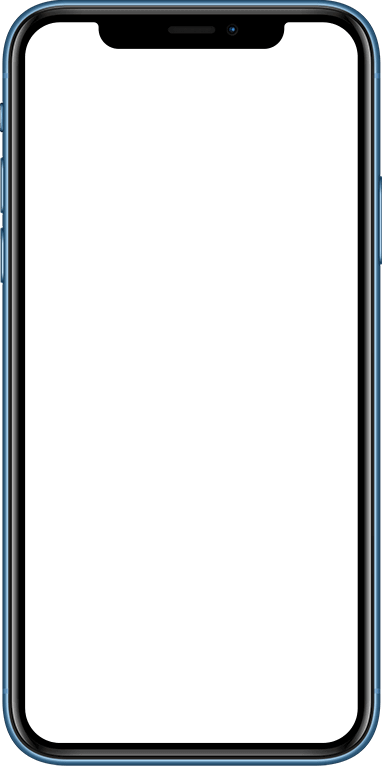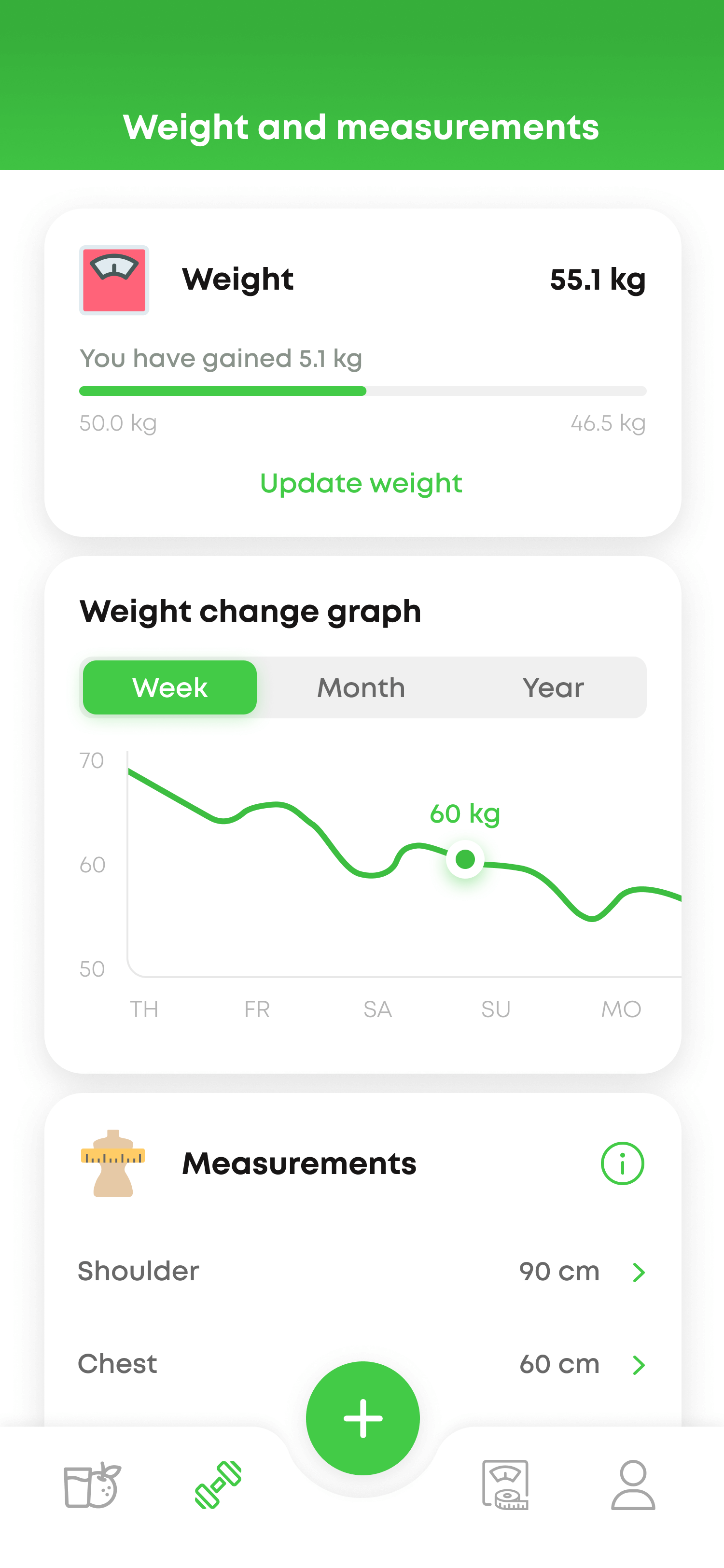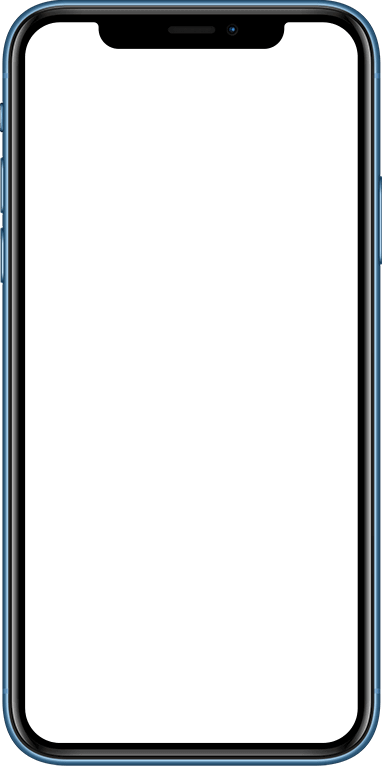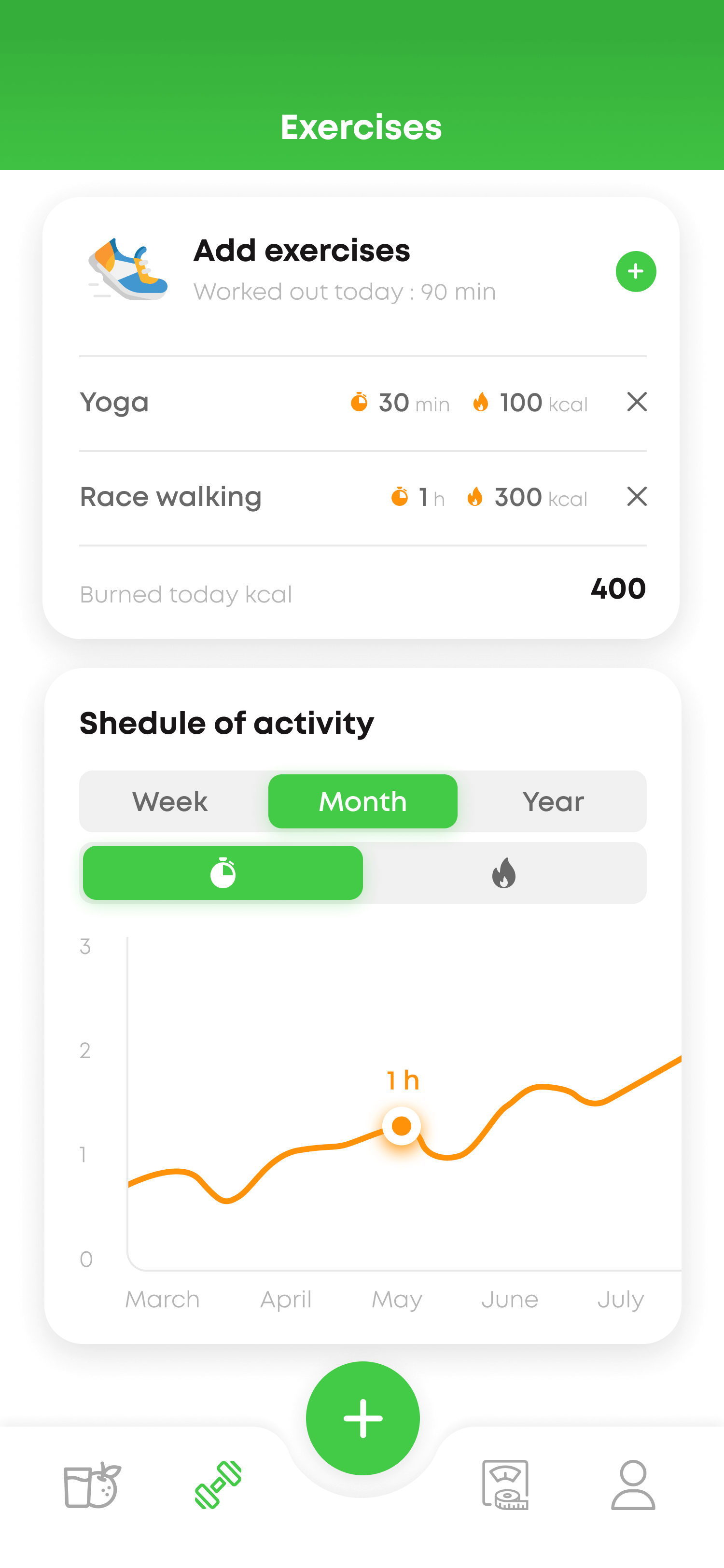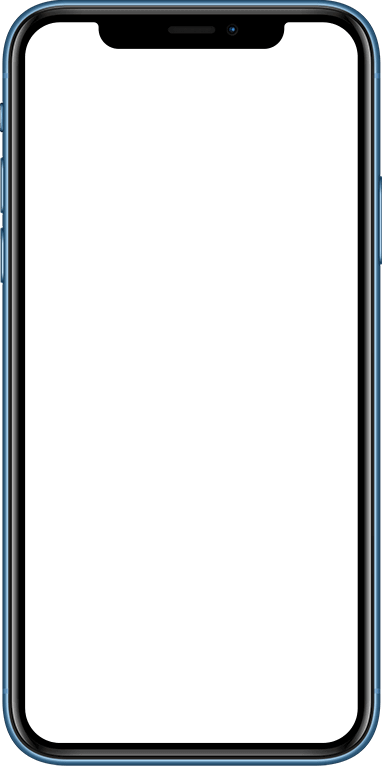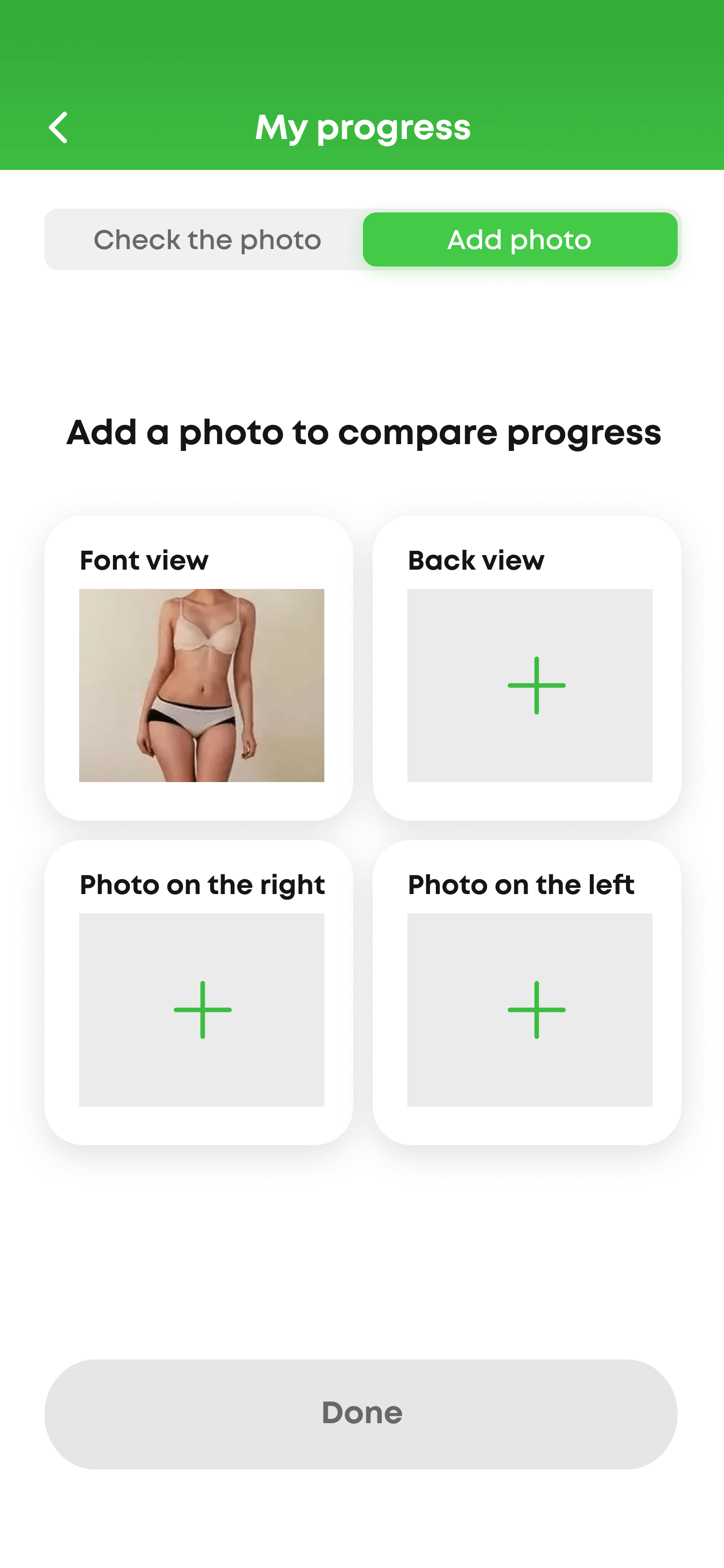 Weight
The user can track the change in their weight.
Sport
Base with thousands of sports activities.
Measurements
The user can add photos and track their progress visually.
Interactive assistant
Shows screens, notifications and messages depending on goals and user activity. Everything to motivate the user to the most efficient use of the service.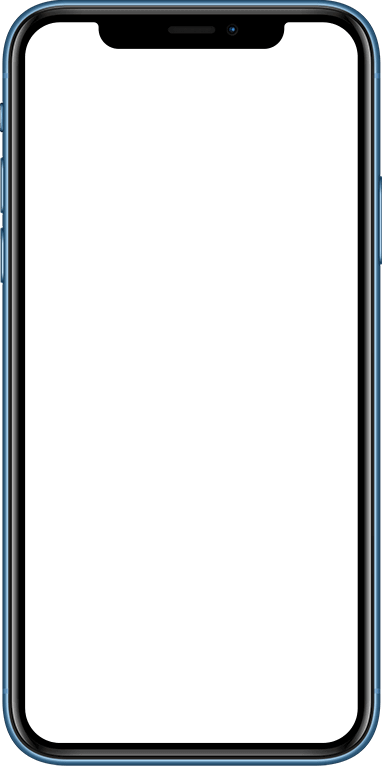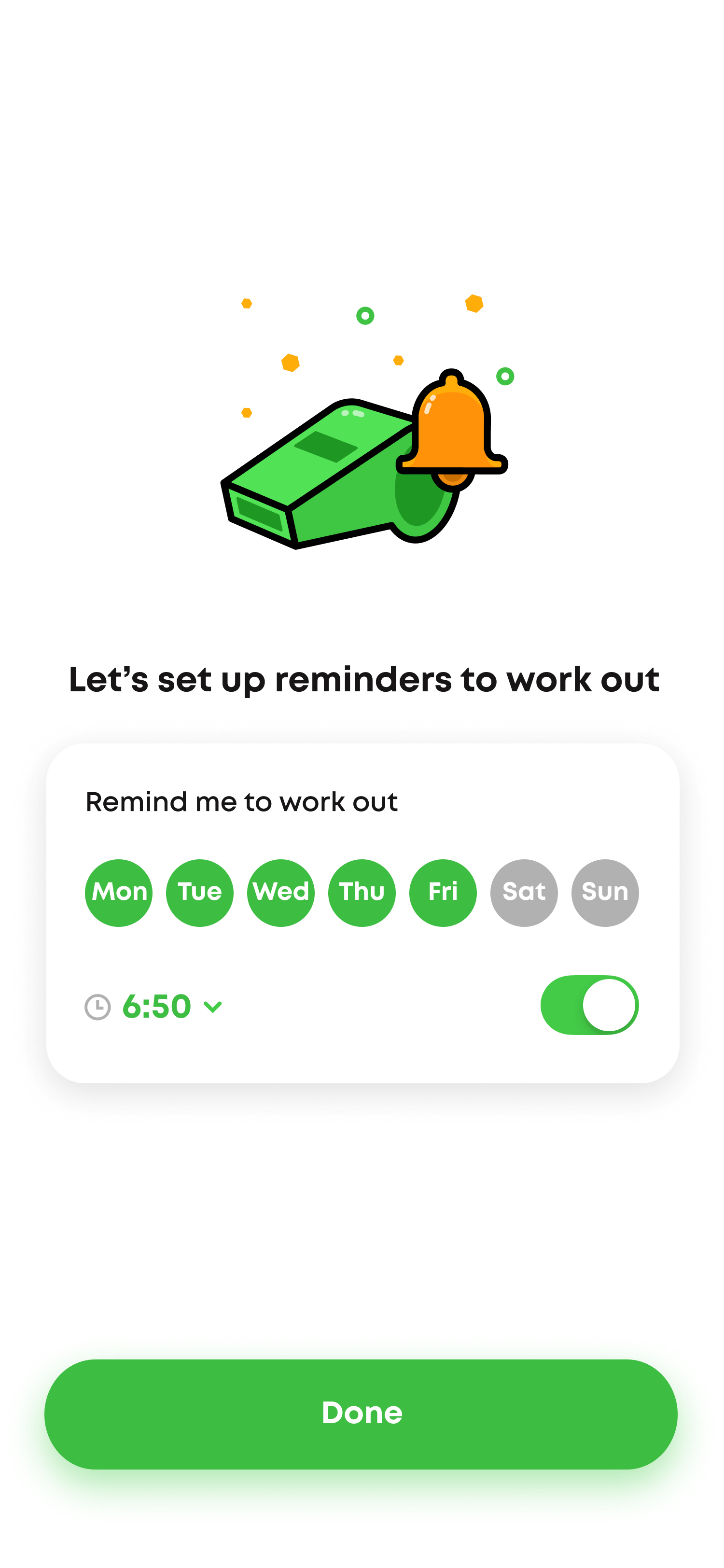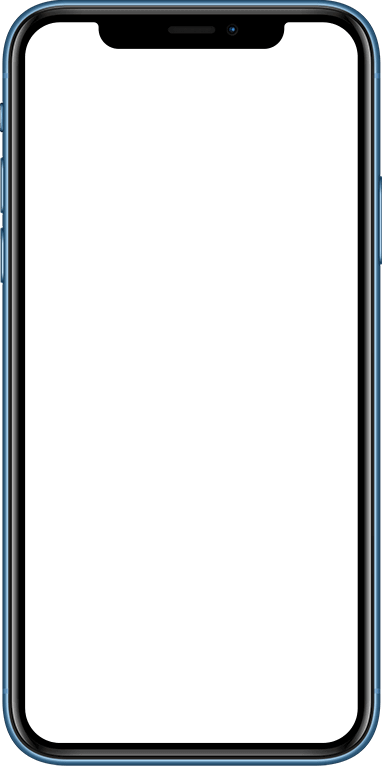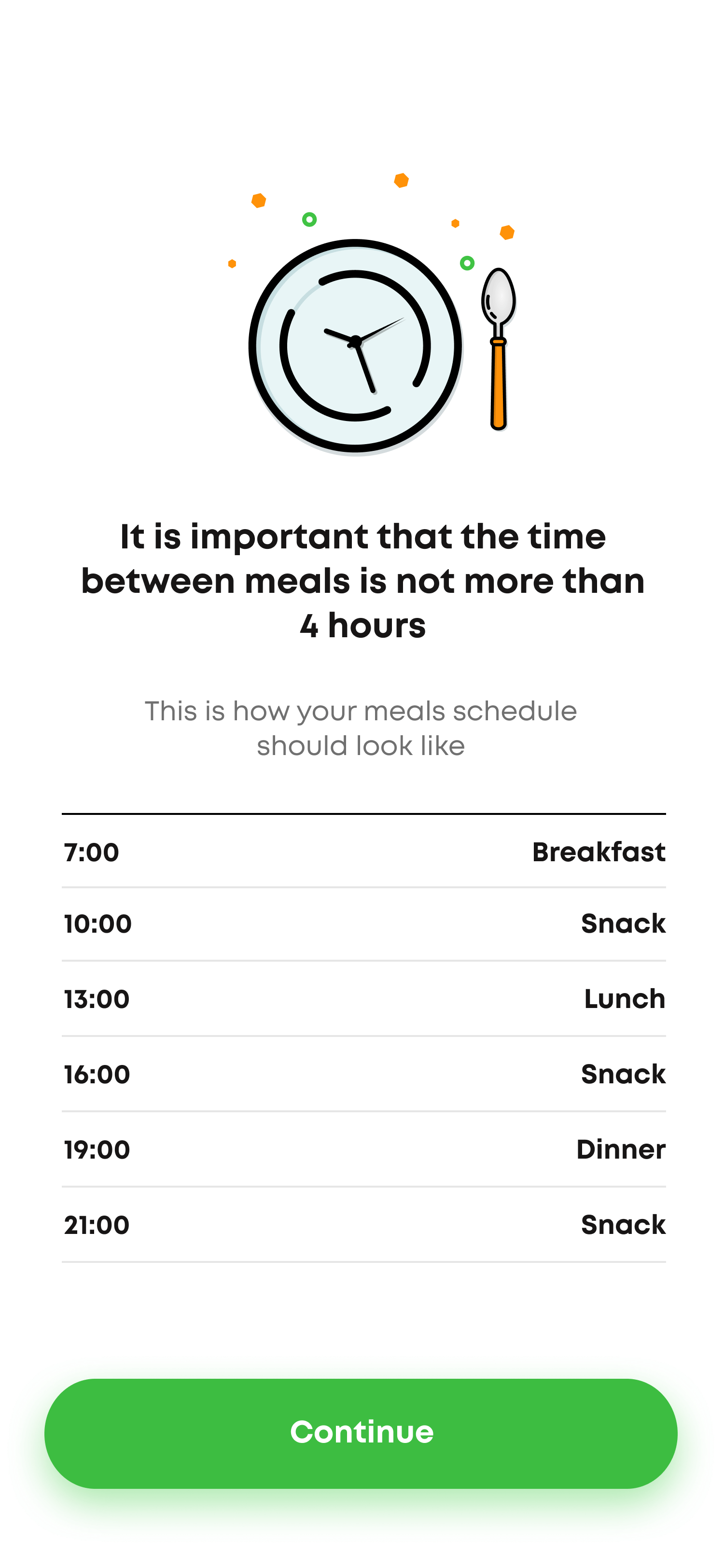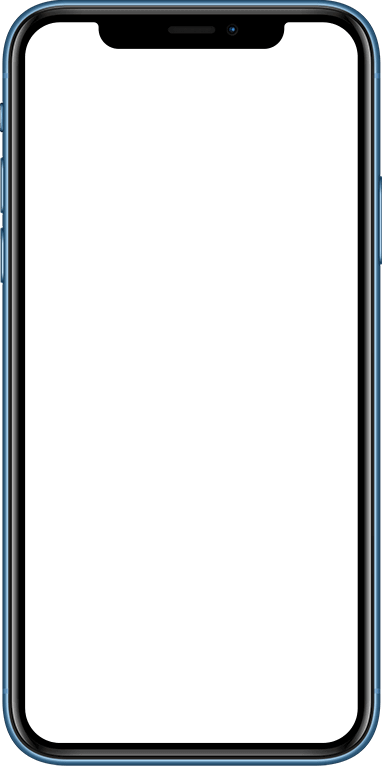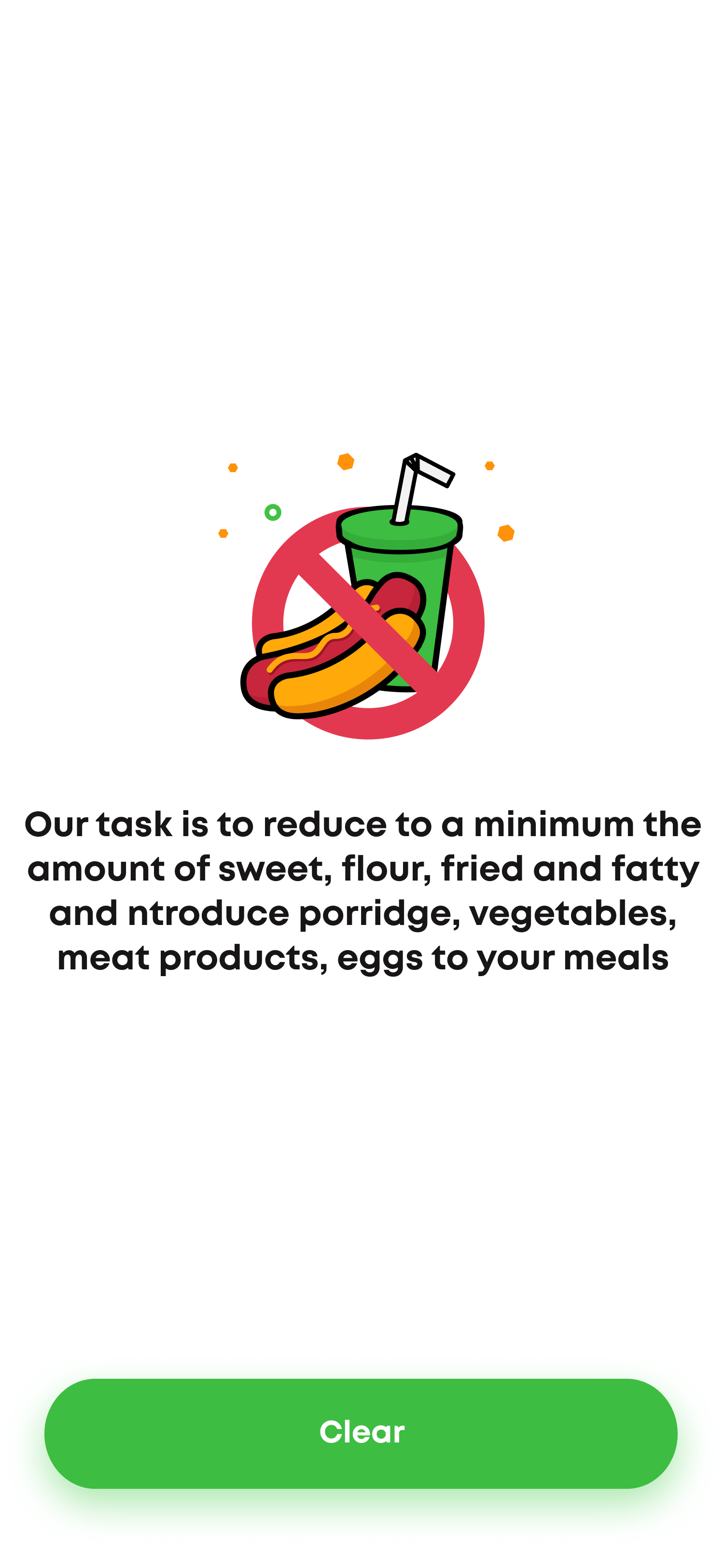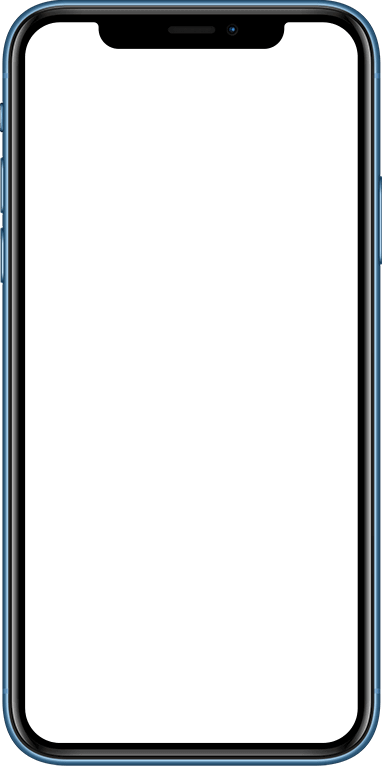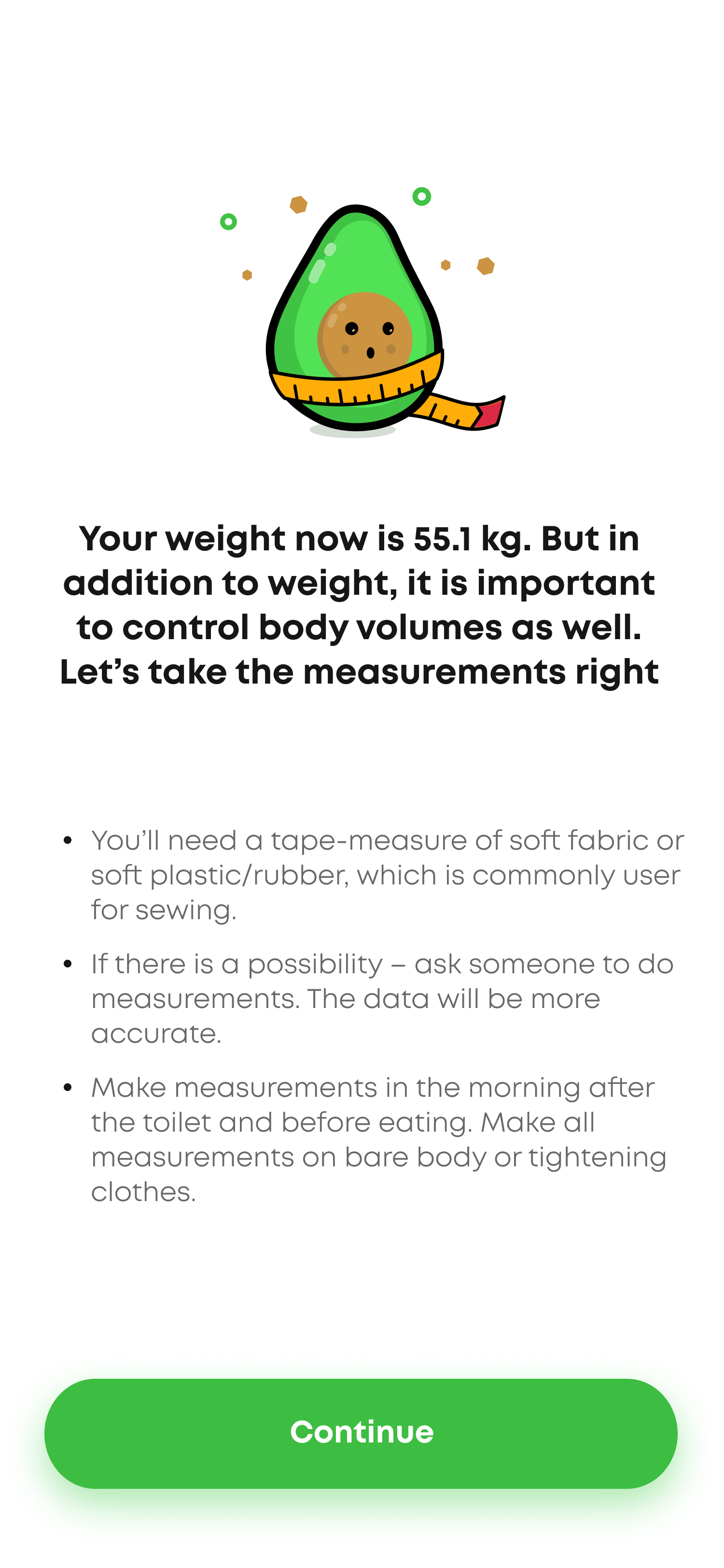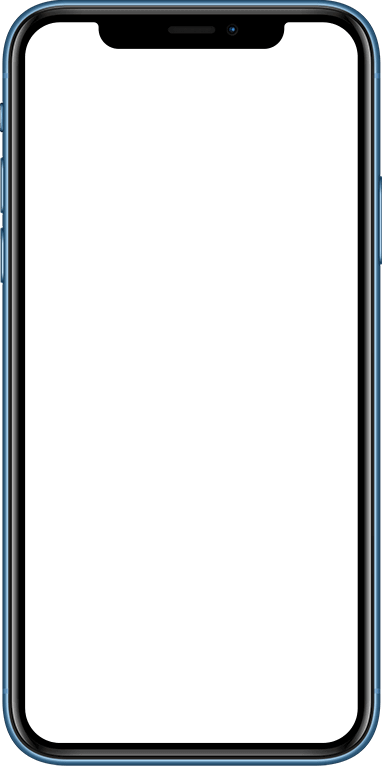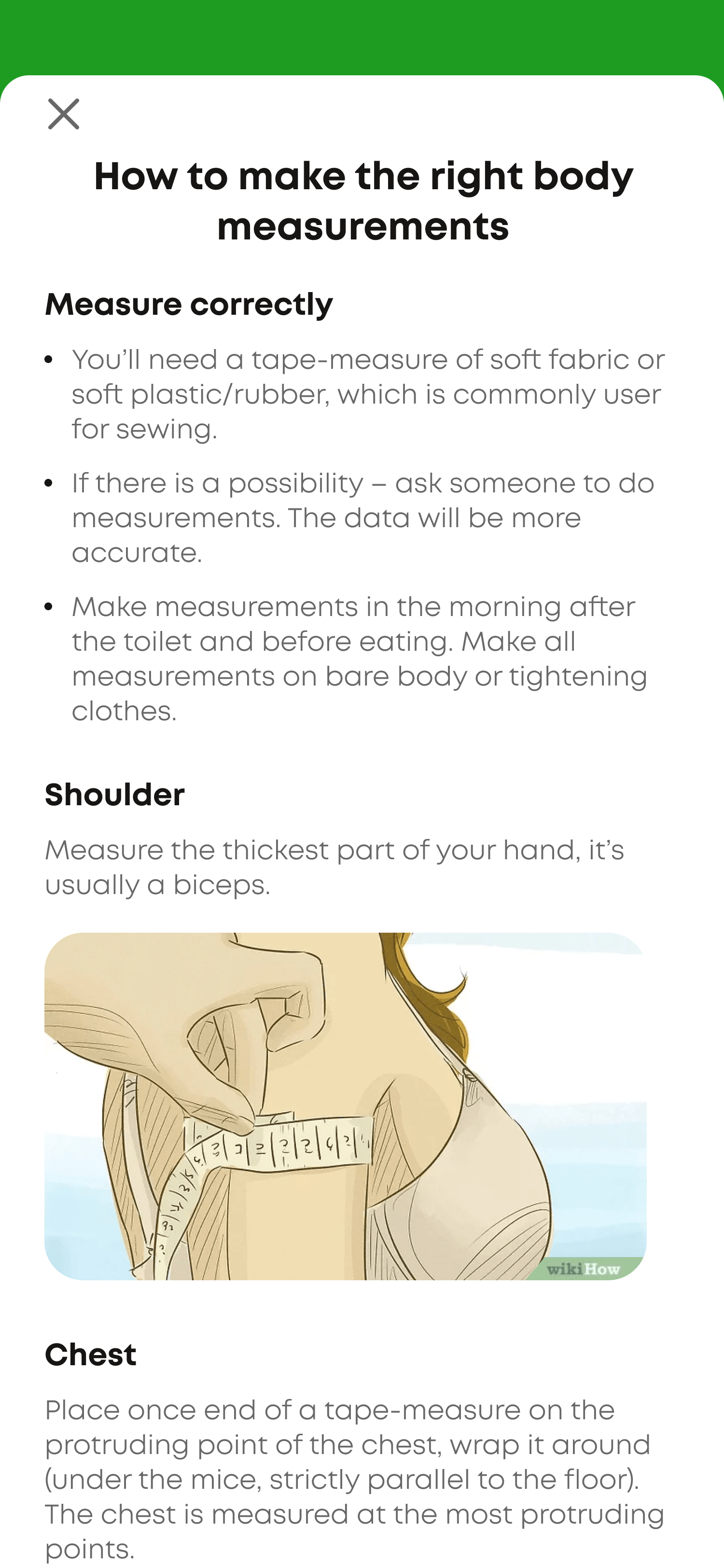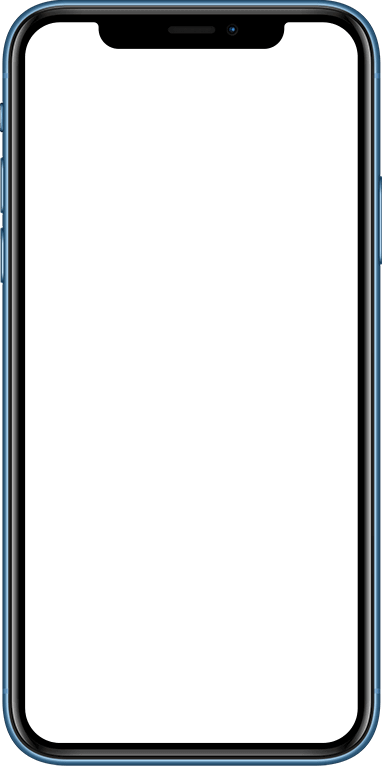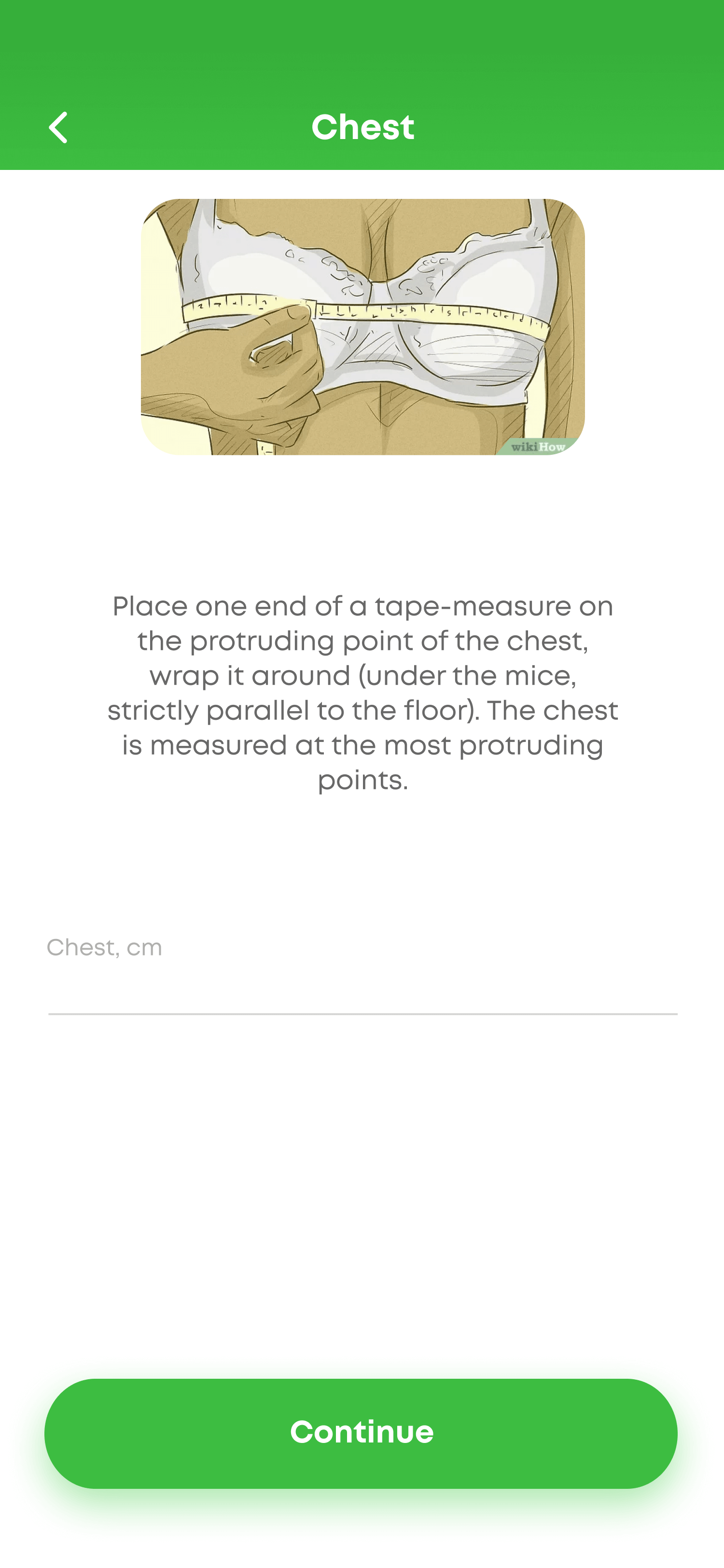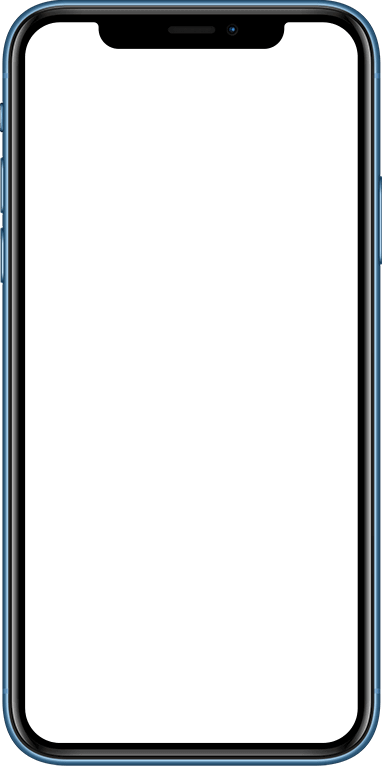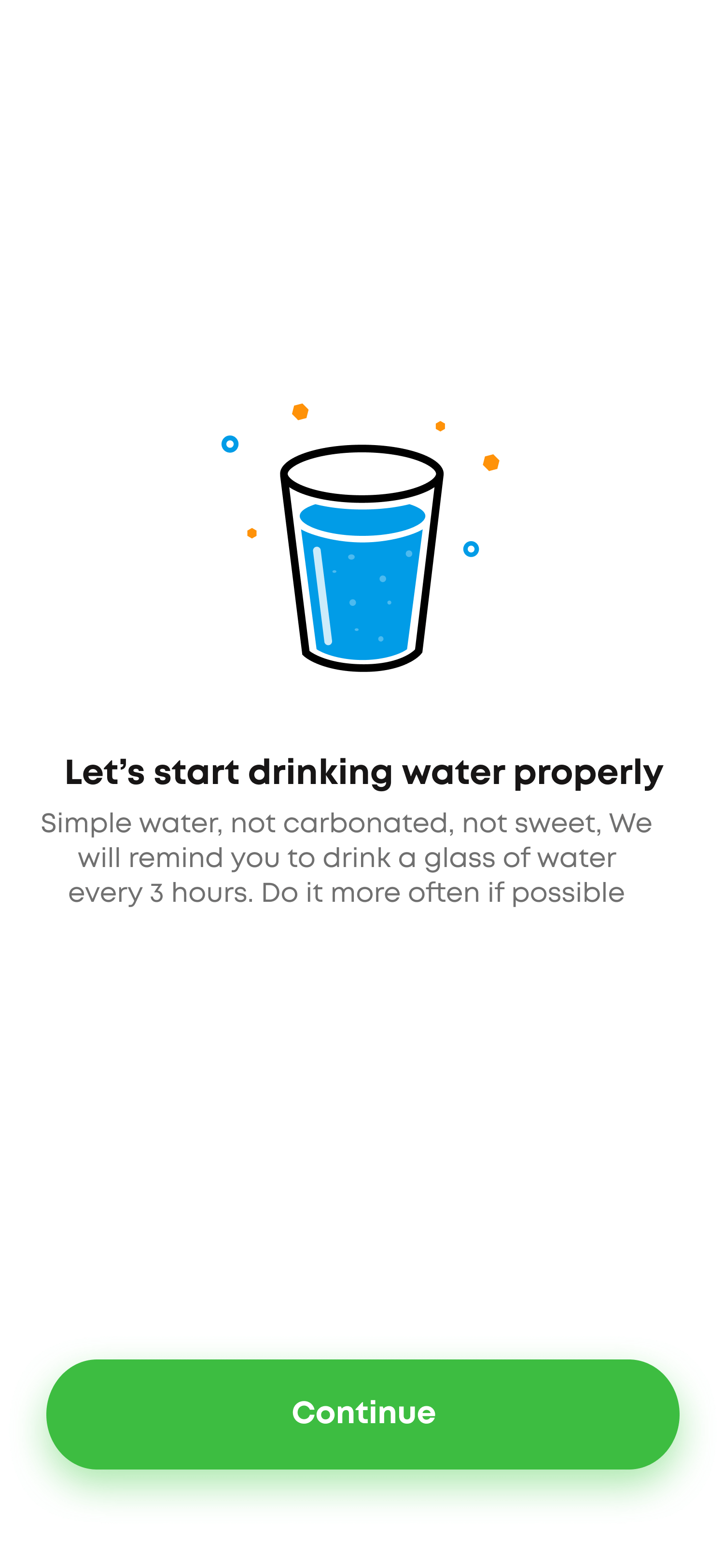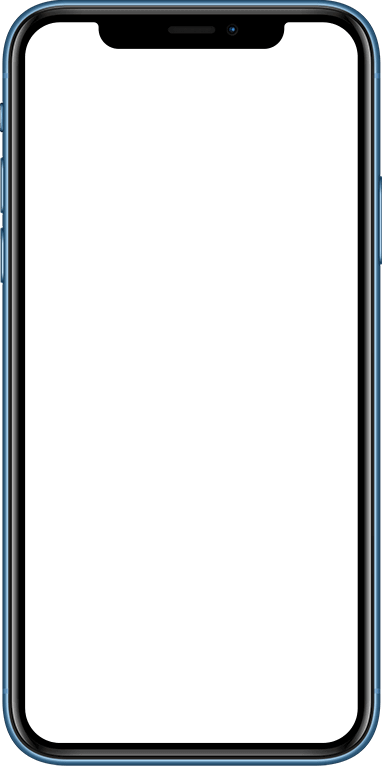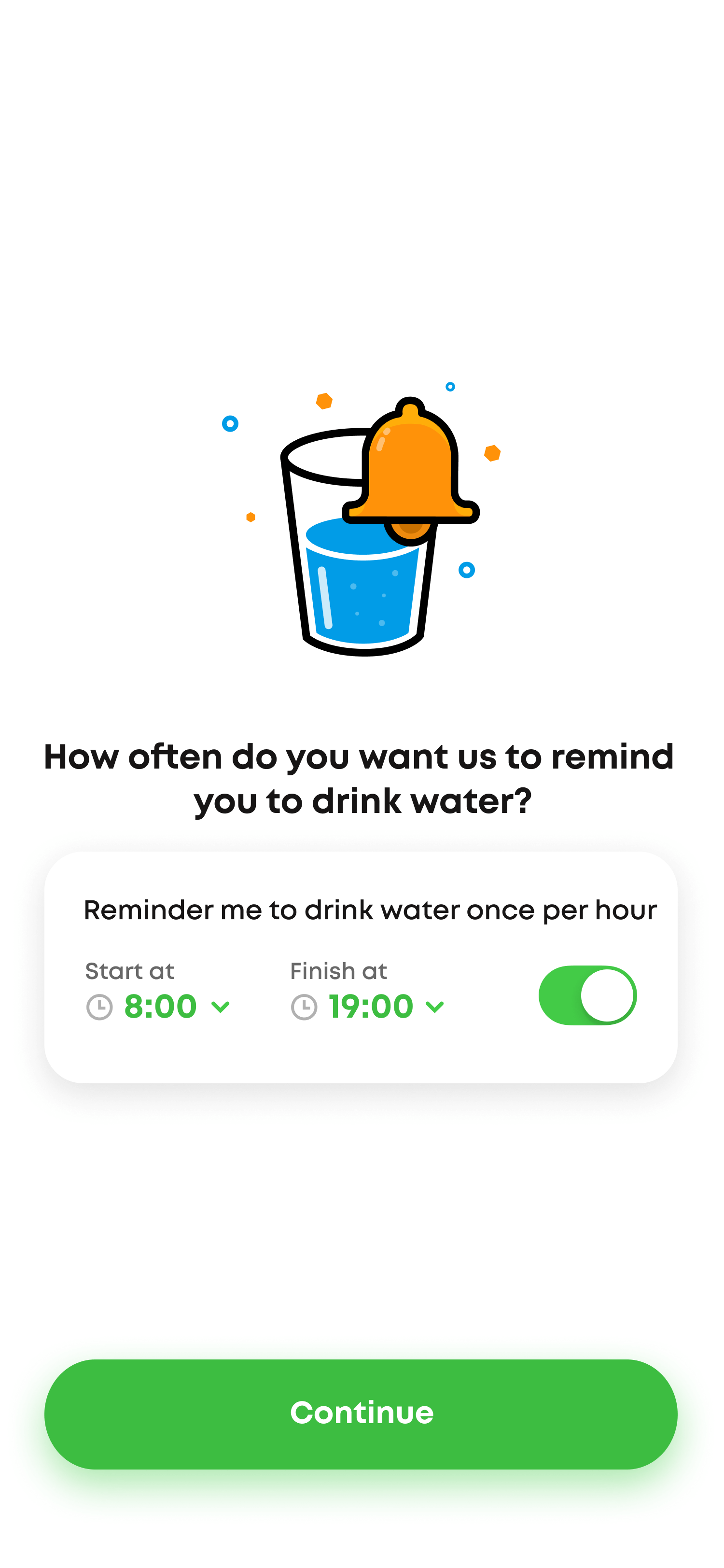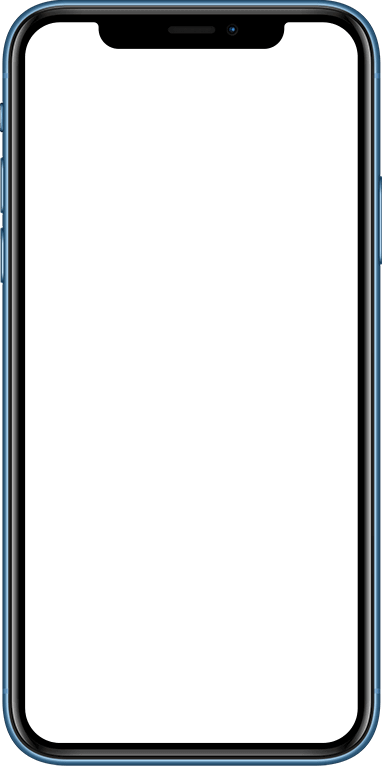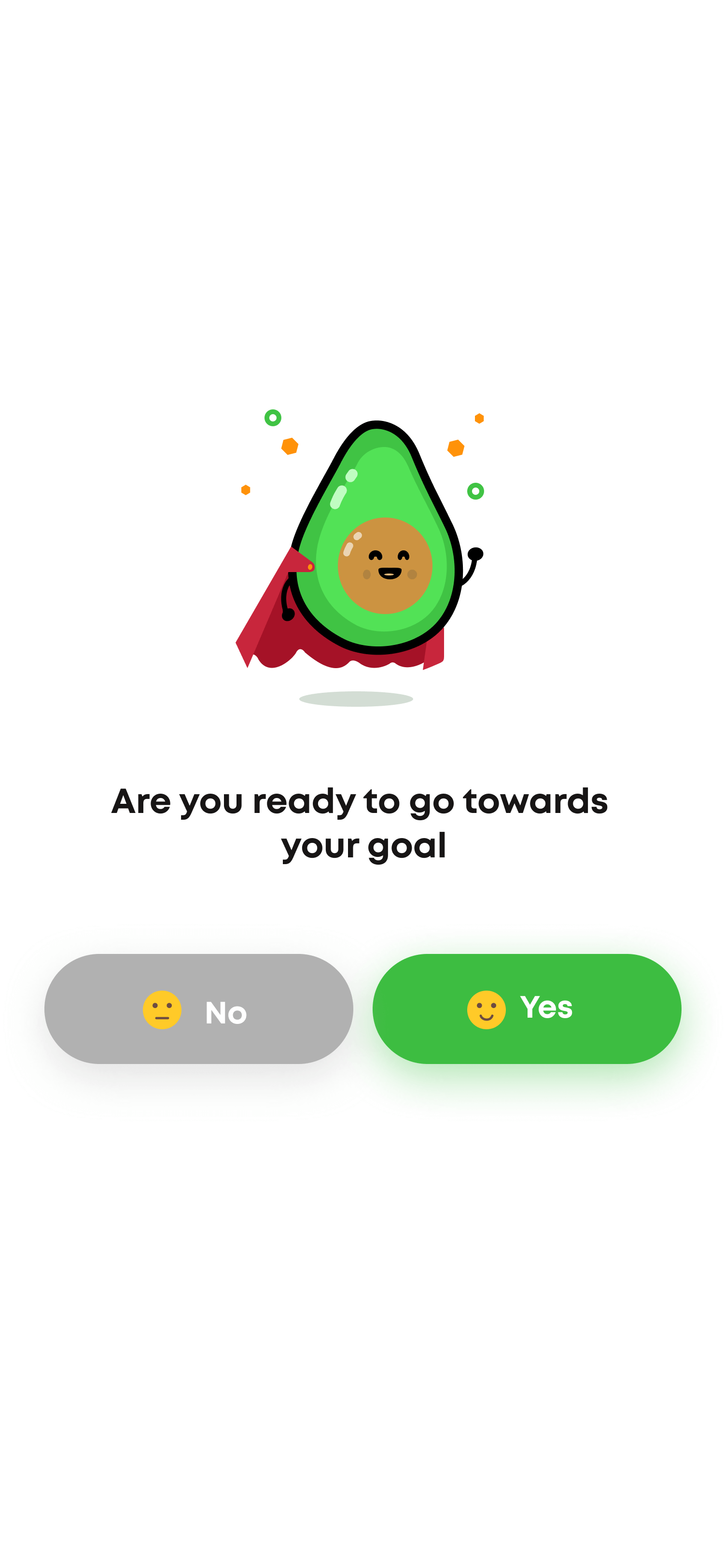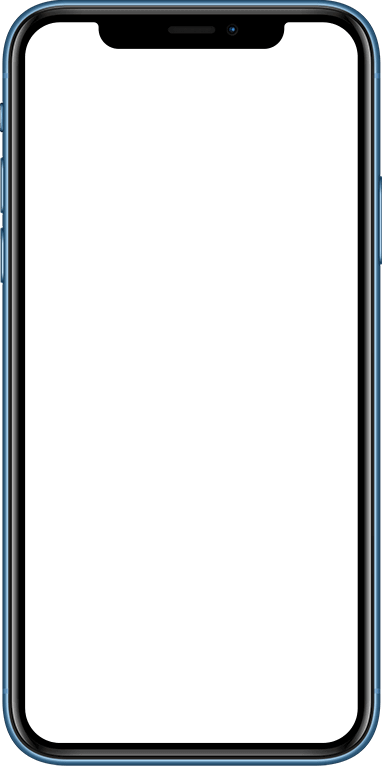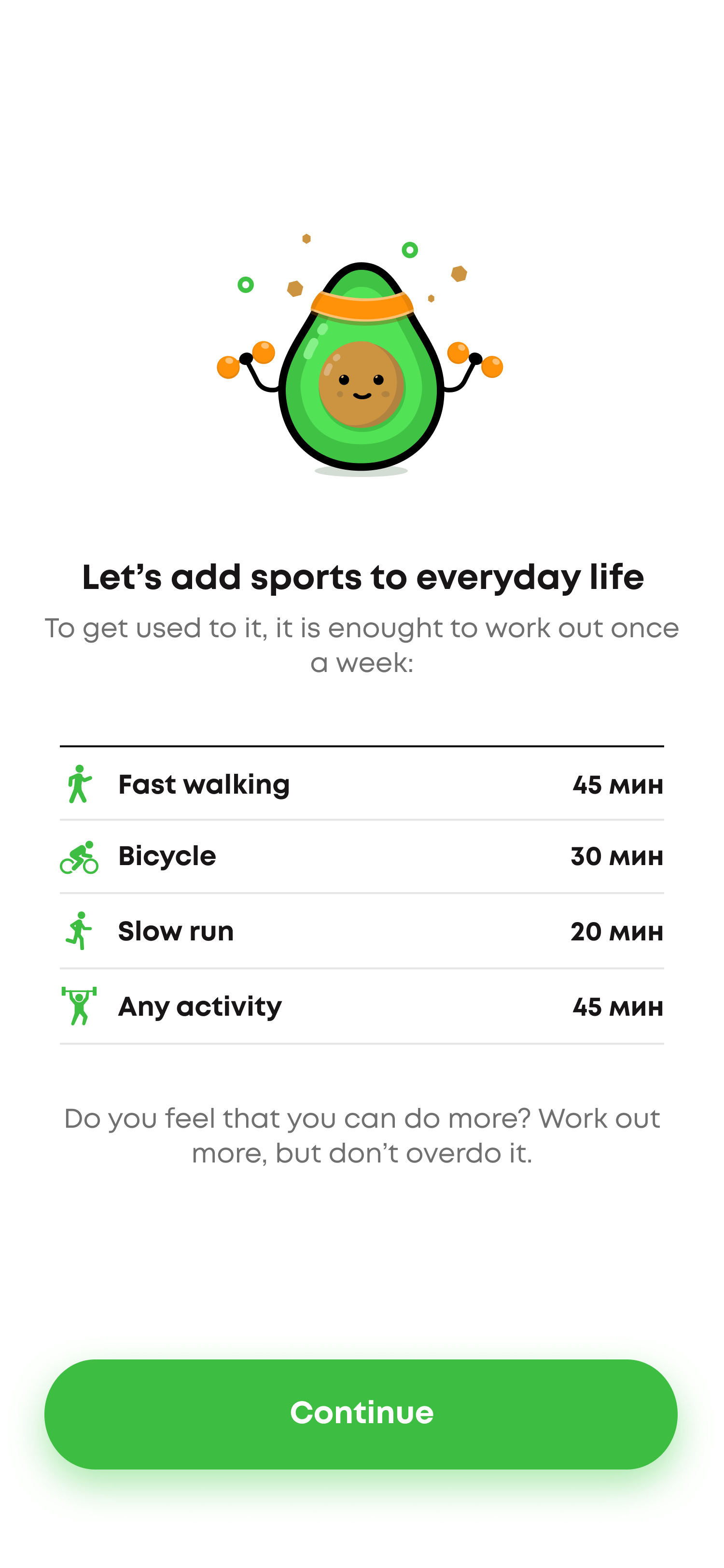 A Huge Database
We have created and optimized a huge product database. Currently, it contains more than 1 million products, and it is constantly updated.
We also developed a special algorithm that automatically translates the names of food items into the most spoken languages.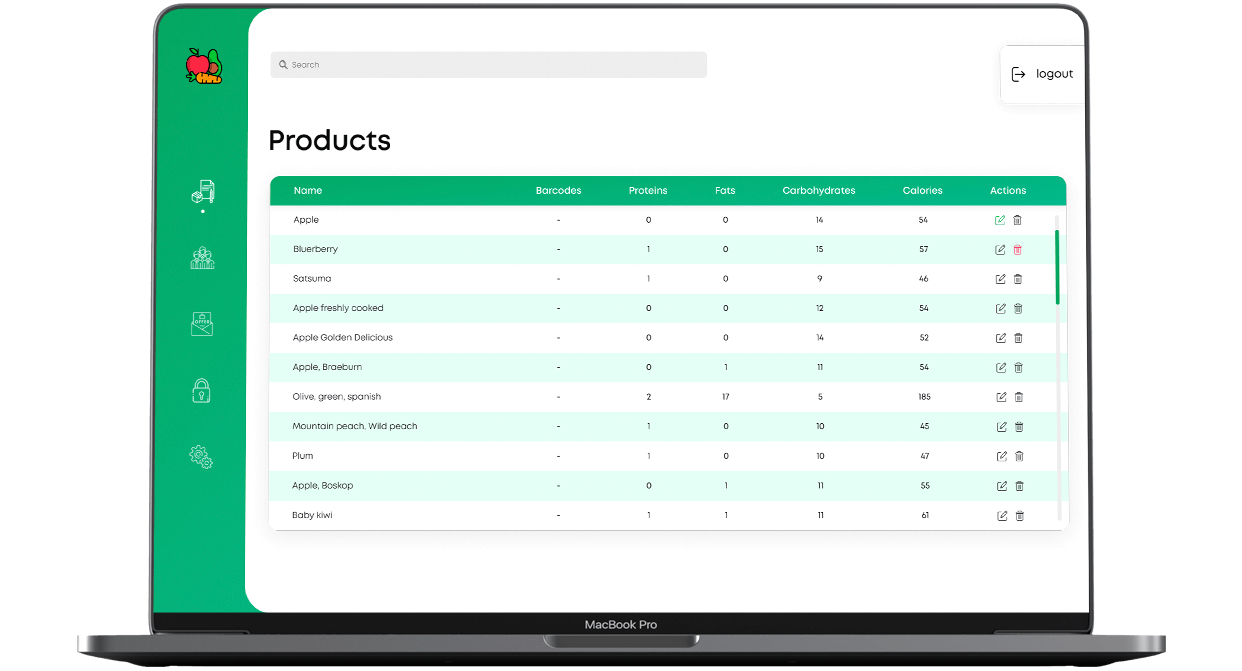 Notifications
Set reminders to enter food items throughout the day and the system will notify you according to your meal schedule.