FedFox
CRM / ERP for an Ambitious Grocery and Food Delivery Startup
Every aspect of e-commerce business.
E-commerce App for Customers
A mobile app showcasing an attractive and high-performance design, along with advanced and sophisticated features.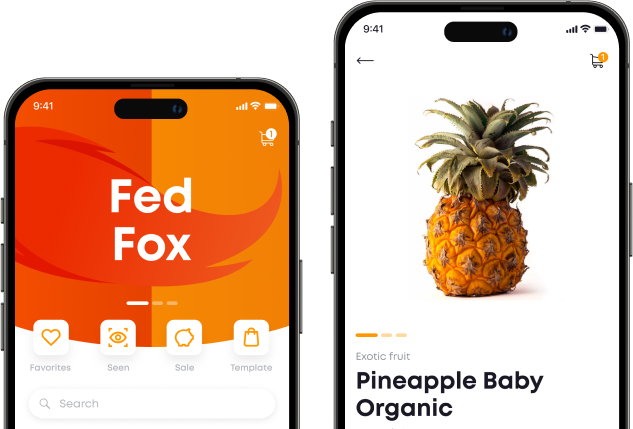 Extensive Catalog
User-friendly navigation: including search, filtering, sorting, favoriting, and additional options for convenience.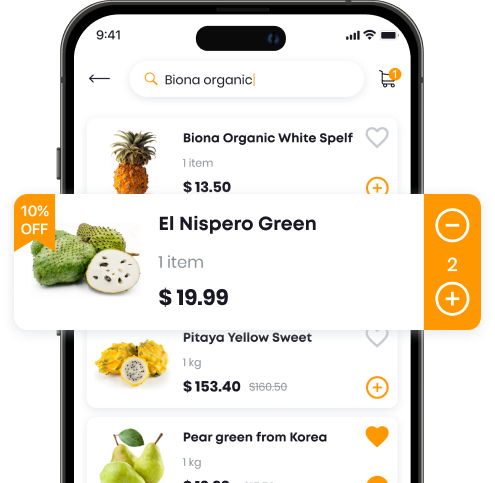 Advanced Cart
Customers have the ability to preserve their orders as templates for future use, utilize accrued bonuses, arrange delivery, provide feedback, and select a payment method.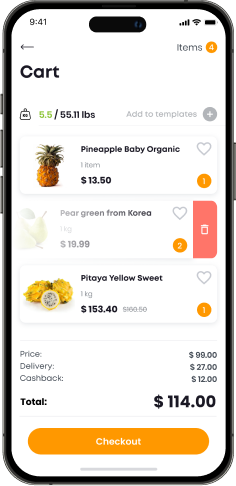 Cashback
With every purchase, the user receives cashback that can be utilized to cover expenses for future orders.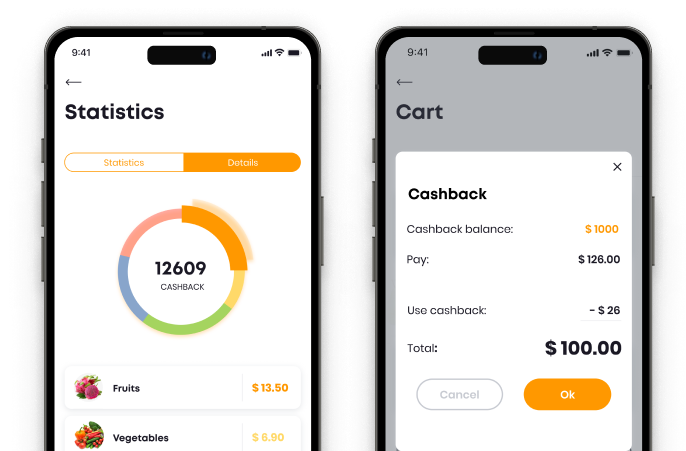 Payment Gateways
Users have a variety of payment options at their disposal, encompassing credit card payments through a bank payment gateway, Apple Pay, and the ability to opt for deferred payment upon delivery.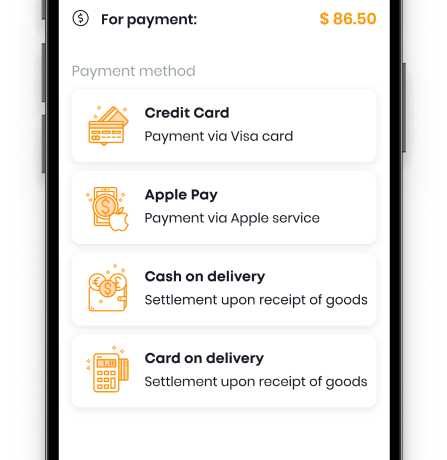 Delivery Area
While placing an order, users have the option to review the delivery area. The system will promptly notify users if delivery services are not yet available in their specific area.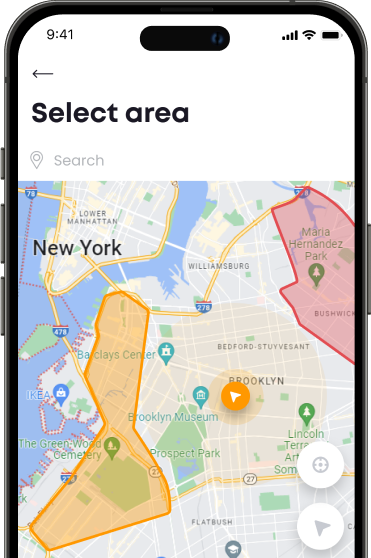 Track Delivery
Users have the capability to monitor the delivery progress and track the current location of the courier through an interactive map.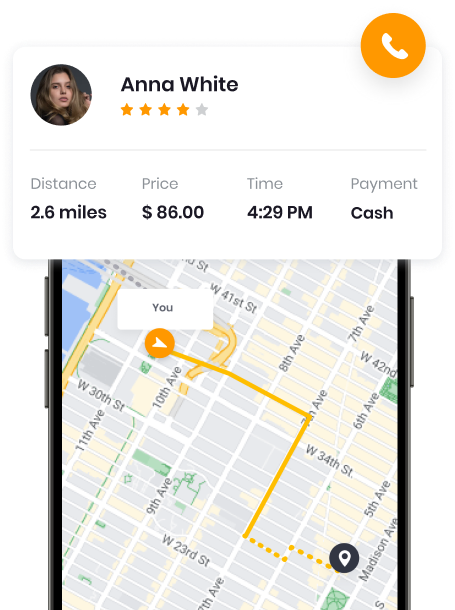 And Other Features
Furthermore, the app offers functionalities such as easy repeat ordering, detailed statistics of past orders, the ability to provide reviews for products and delivery experiences, and a host of other valuable features.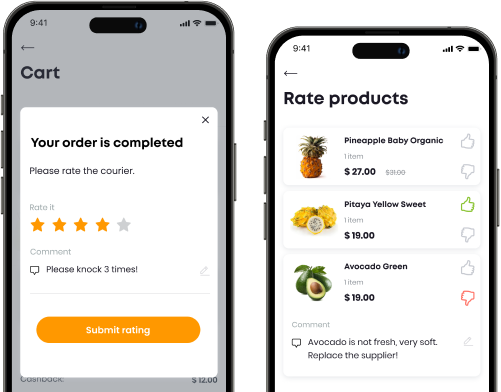 App for Delivery Personel
We've created a user-friendly app designed to streamline courier operations and fulfill our primary service objective: swift deliveries.
Enhanced Routing
The most efficient route for couriers is determined by considering factors beyond just fuel consumption, including the order creation time, weight, and even the type of items in the order, in order to achieve the best balance of time and resources.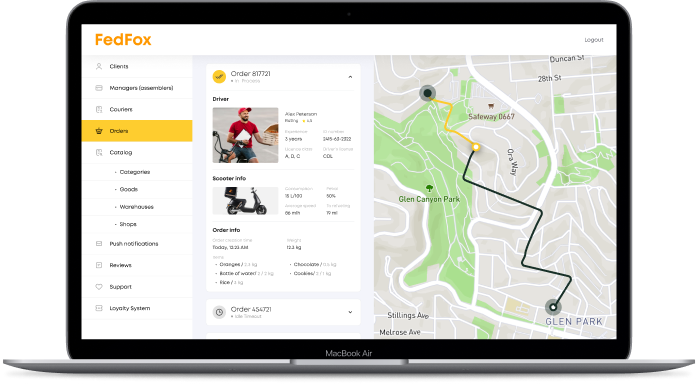 Order Weight
The system 'knows' the weight of each item within an order and utilizes this data to compute the maximum load capacity for each delivery personnel.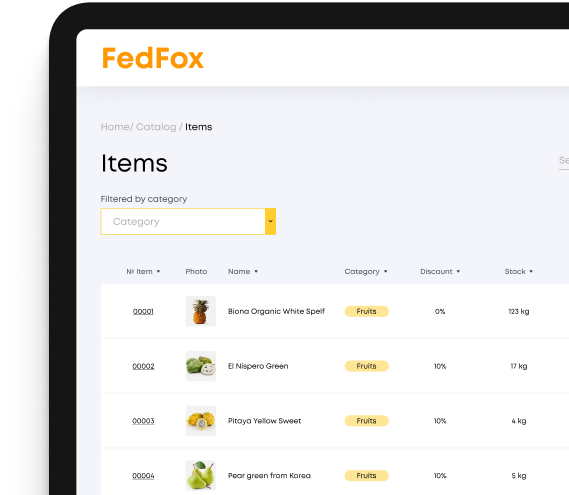 Smart Order Assignings
Orders are automatically allocated to couriers through a system that takes into account their availability, current location, and existing assignments to ensure efficient distribution.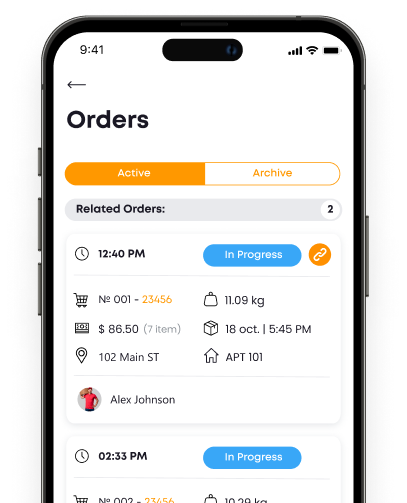 Messages with a client
Couriers have the option to get in touch with customers to clarify addresses or other delivery details.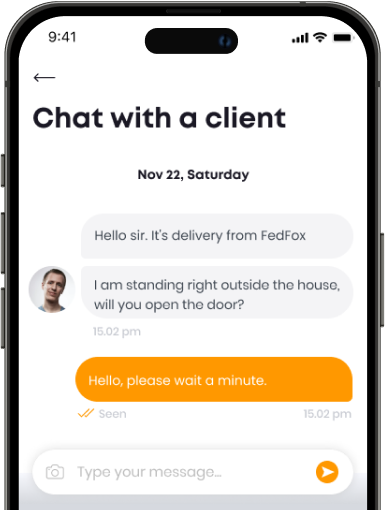 Performance Metrics
Couriers can track and assess their own performance.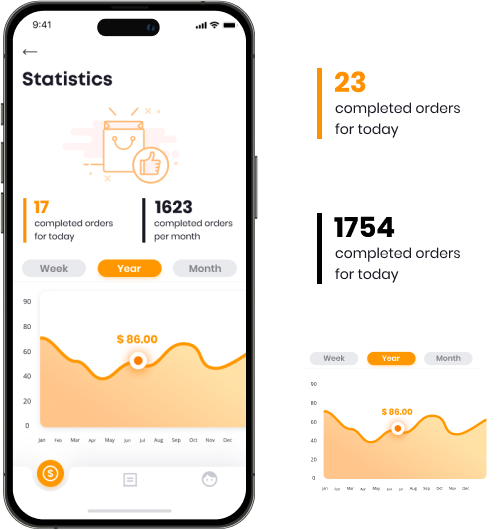 App for Warehouse
Worker
We've designed a distinct app for handheld data collection devices utilized by warehouse staff. This application directly accesses product information from the database and promptly receives updates about new orders.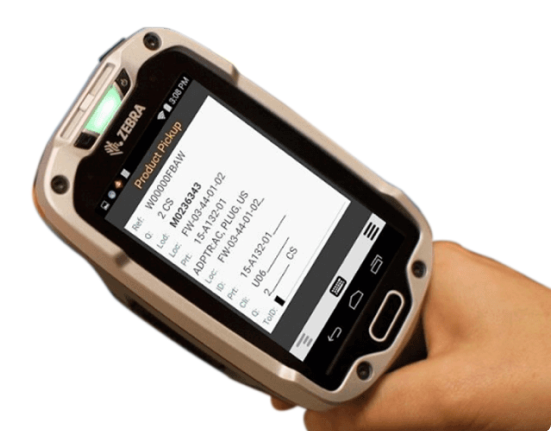 ERP / CRM for Admin and Managers
Orders Management
Orders are assigned automatically, yet managers retain complete control over every facet of the process.

This extends beyond mere observation of order and client details – managers can also modify couriers or alter products within an order if such adjustments are requested by the customer.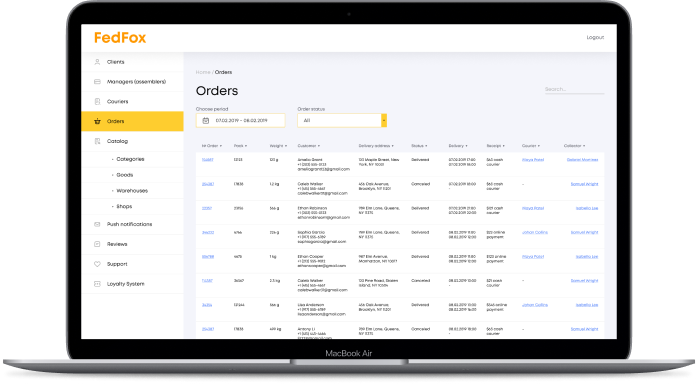 Customer Segments
All information, including Order History, Average Spending, Recent Activity, etc.

This data can be conveniently managed by managers.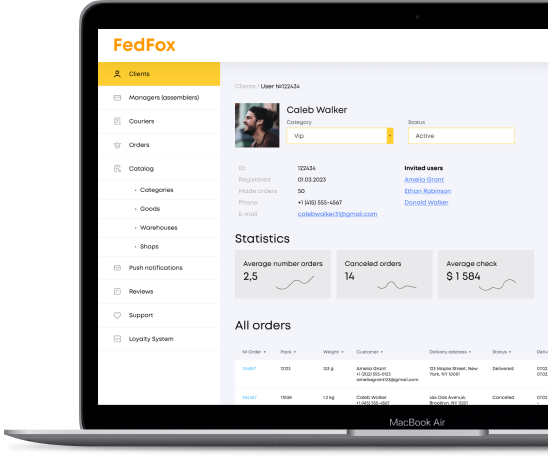 Personalised Notifications
By utilizing client information, managers can segment customers and execute targeted marketing initiatives. For instance, they can establish customized cashback rules for specific client groups or dispatch PUSH notifications tailored to those segments.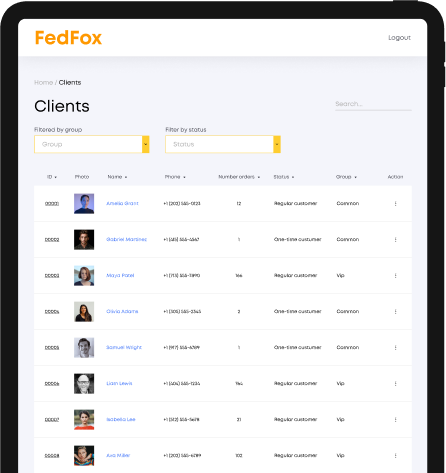 Product Management
Product details, including item availability, remain in sync with third-party warehouse software. Nonetheless, managers have the flexibility to edit this information as needed.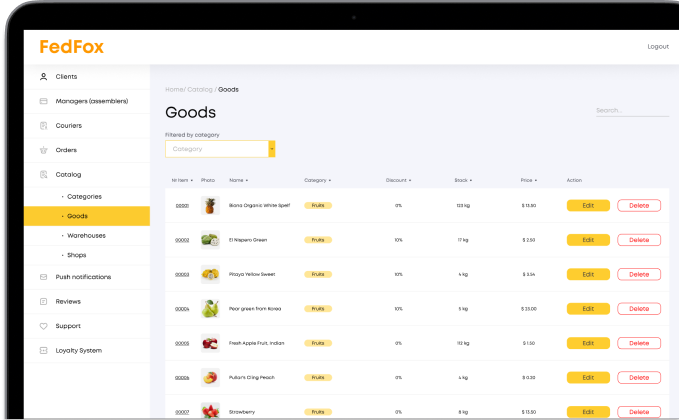 Loyalty Reward System
The manager can modify the cashback redemption conditions and establish exclusive bonuses, such as additional discounts or complimentary delivery, tailored for customers who frequently make substantial purchases or place regular orders.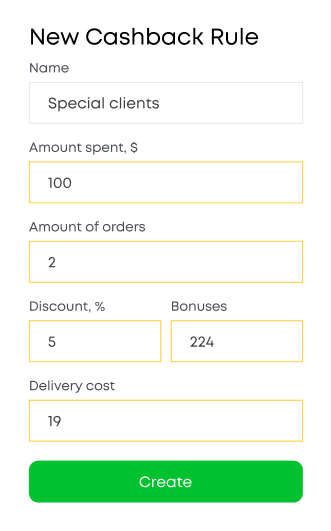 Support and Reviews
Managers have the capability to assess user feedback regarding delivery and product quality, in addition to addressing support requests.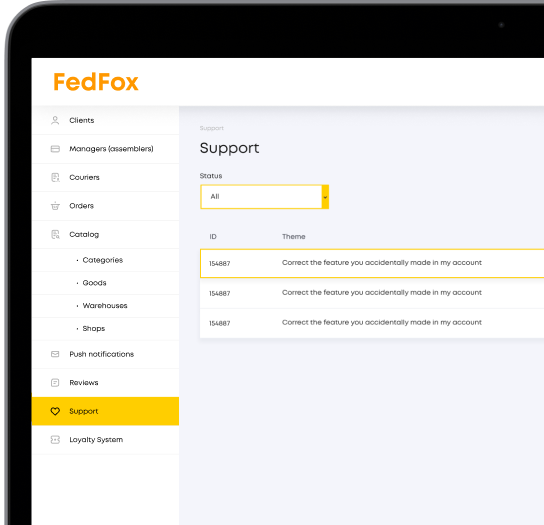 Internal Processes
The manager holds the authority to oversee warehouses and stores, accessing detailed information about each, such as the most popular products and relevant statistics.

Additionally, a permissions and restrictions system is in place for specific users, ensuring comprehensive control over business management activities.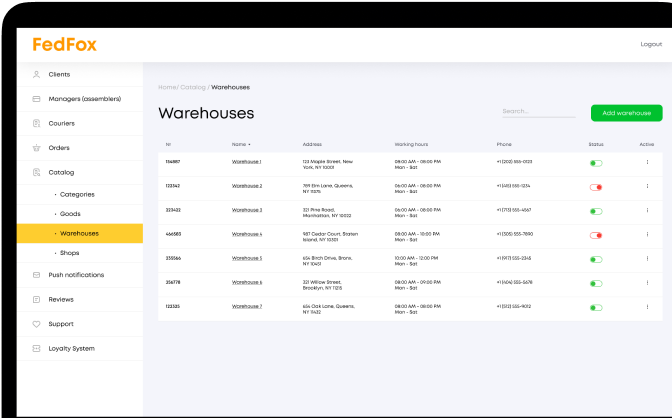 Allow us to help you build your next venture
Leave a request and our manager will contact you shortly.