Scene
Night Live in New York
An application that helps you find the nearest bars in New York and displays them on a map. You can watch a live broadcast from the establishment or listen to what music is playing there now
Map Search
The user, based on his geolocation, can see the nearest bars and the distance to them. Bars can be added to favorites.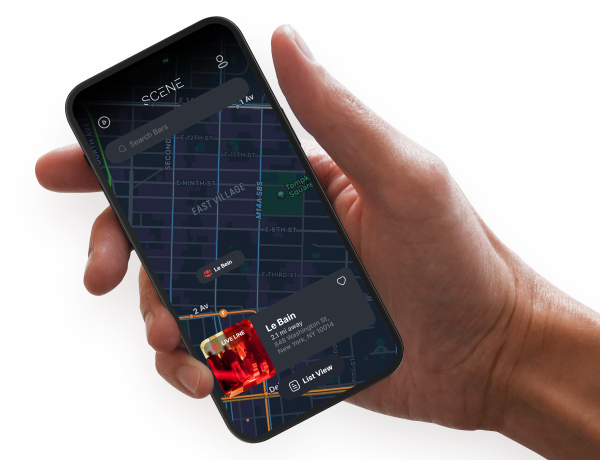 List Search
The user sees a list of the nearest bars, their
distance and addresses.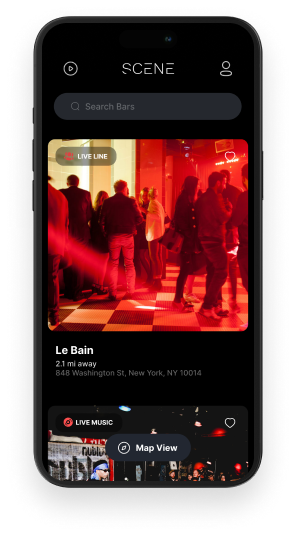 Bar Information
You can read short descriptions about the establishments, and see information tags, from which you can find out details about prices, type of music, and much more.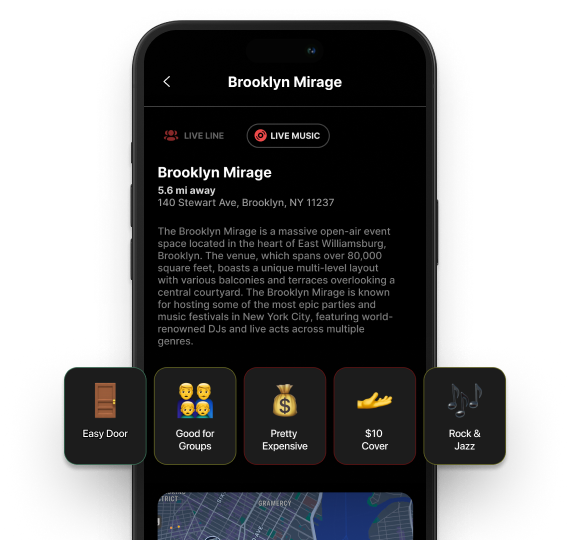 Live Line and Listening to Music
On the detailed page, you can watch a live broadcast from the bar, a
photo of the interior, or listen to the music that is currently playing there.

Recommendations
The application will select suitable establishments for the user based on the places already visited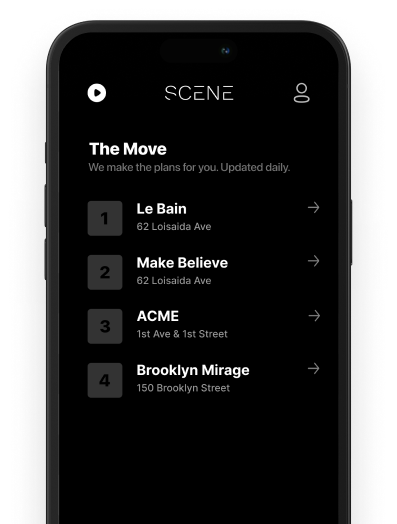 User Profile
The user fills in his name and email to log in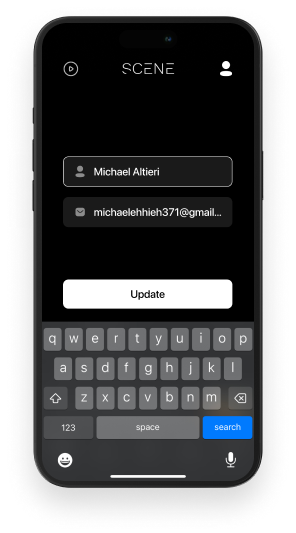 Allow us to help you build your next venture
Leave a request and our manager will contact you shortly.