Email service
As part of the project, an internal email service has been implemented in which it is convenient to process a large number of letters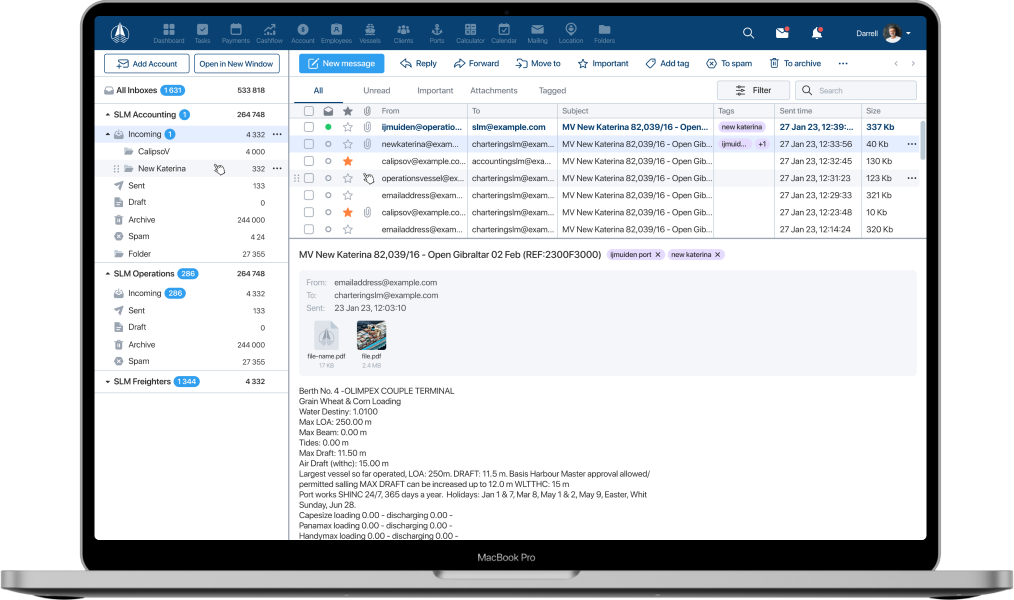 Extensive filter
In the filter search, it is possible to specify the "AND" and "OR" functions, which help with a detailed search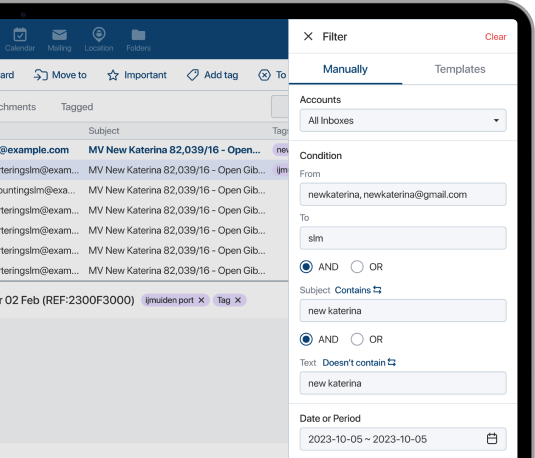 Few accounts
It is possible to add several email accounts and work with them simultaneously.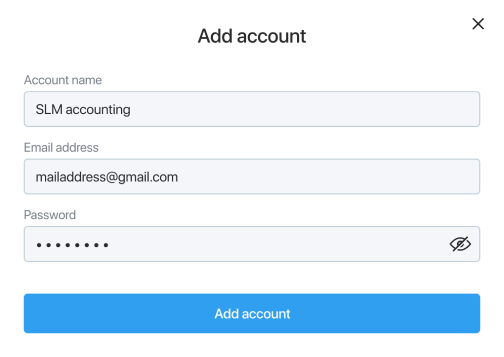 Attach to
In maritime logistics, invoices are complex and require special attention to manage, to assist with that - the invoicing system includes automation that calculates invoice amounts on the fly based on variables such as the contact, route details, crew reports, fuel costs and more. It's easy to add additional services, laytime or set up other conditions specific to a given situation. All changes are logged and users can always review and restore a previous calculation.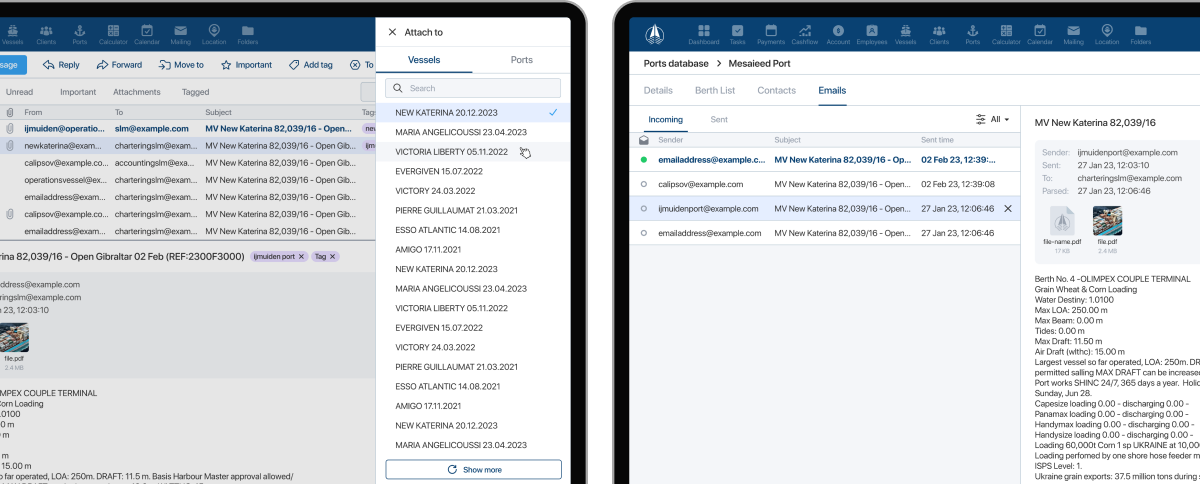 Search for letters by location
Received letters are sorted by location, so you can quickly find suitable vessels for further work with them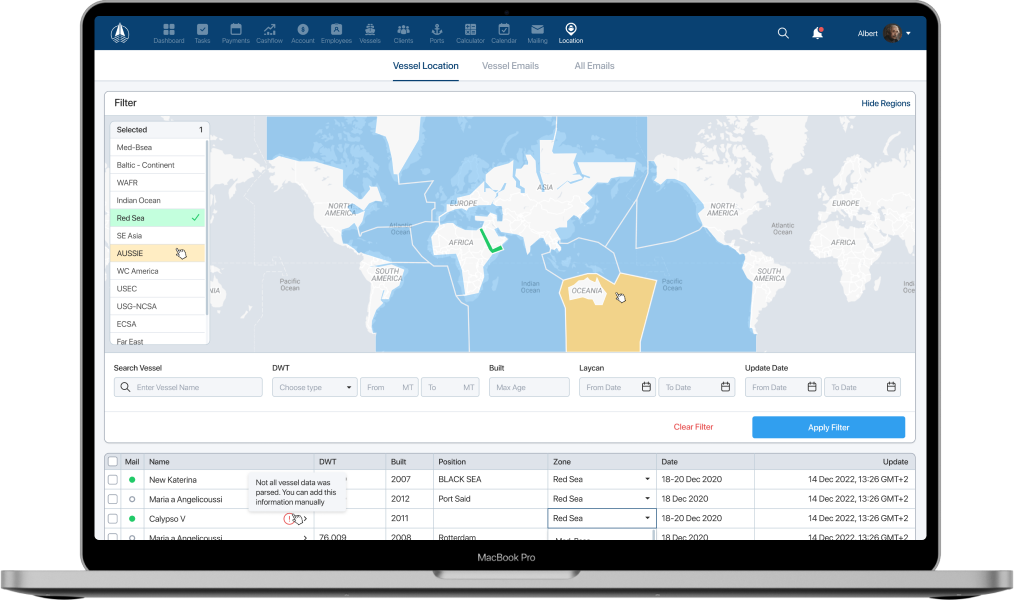 Folders and templates creating
You can create template folders where all incoming emails will be placed automatically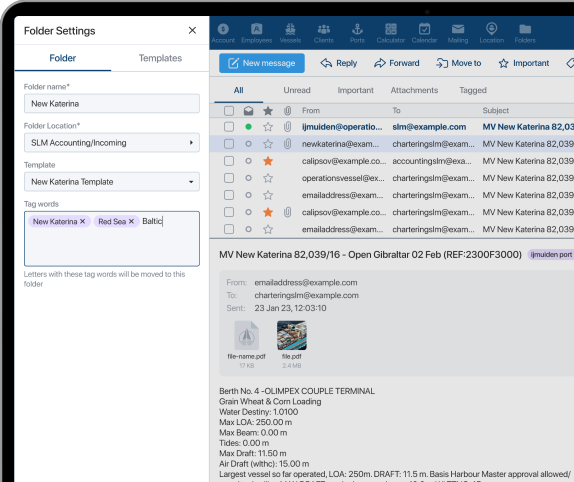 Multiply Reply and Forward
Users can conveniently find any vessel in the world from a single database, and then model calculations to see if a vessel is suitable for a given workload before the vessel is leased. Information about the vessel's capacity, deadweight and other important data points can all be found here.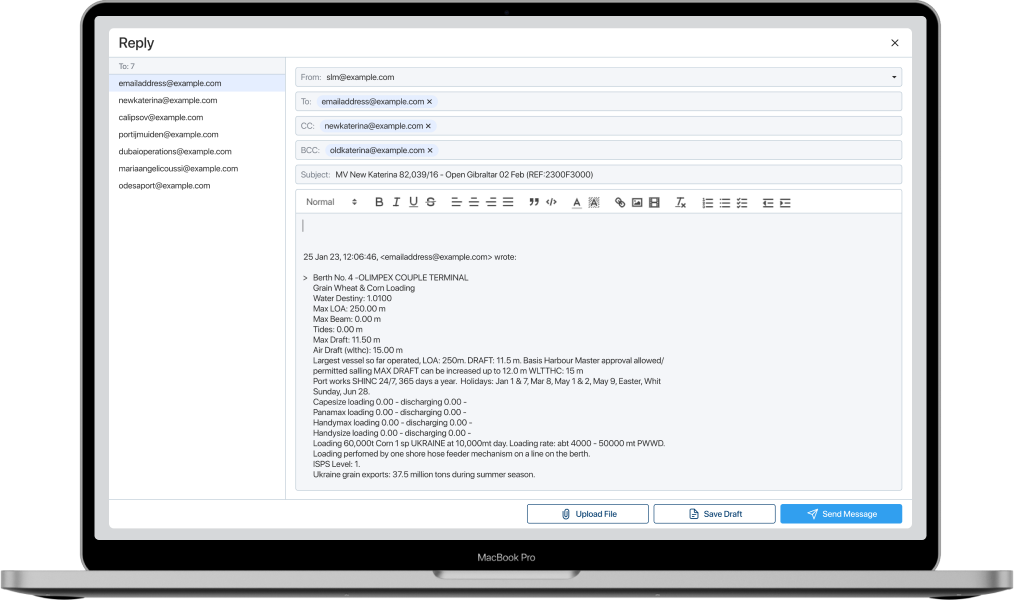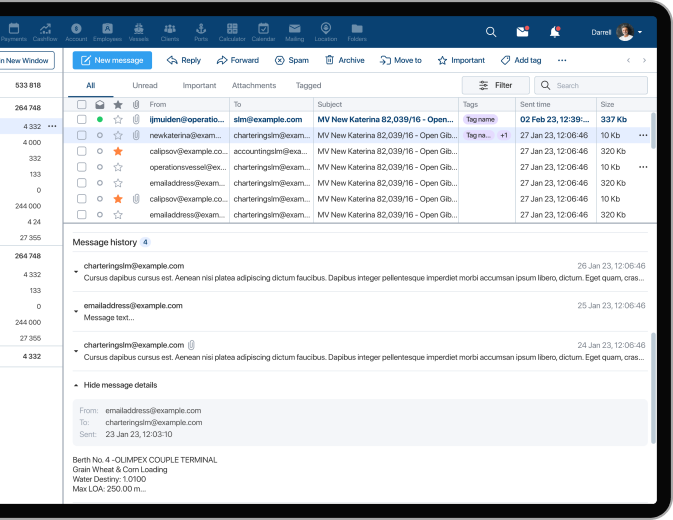 Email correspondence history
Implemented convenient viewing of email correspondence history
Spam
The ability to place unnecessary emails in the Spam folder, after which all subsequent sent emails from this recipient will be sent to spam
Archive
Deleted messages are stored in the archive for some time
File uploading
Ability to upload and send files up to N MB
Allow us to help you build your next venture
Leave a request and our manager will contact you shortly.