Booka
Children's book app
The mobile app is specifically designed for children and offers a vast collection of hundreds of books enriched with gorgeous artwork and accompanied by audio.

The app aims to provide an immersive reading experience, combining captivating visuals and engaging audio to make reading enjoyable and interactive for young readers.
Dynamic home screen with
widgets
Various types of widgets are available, including videos, stories, selections, categories, or even a single book. However, the most impressive aspect is that these widgets are arranged for users based on their preferences.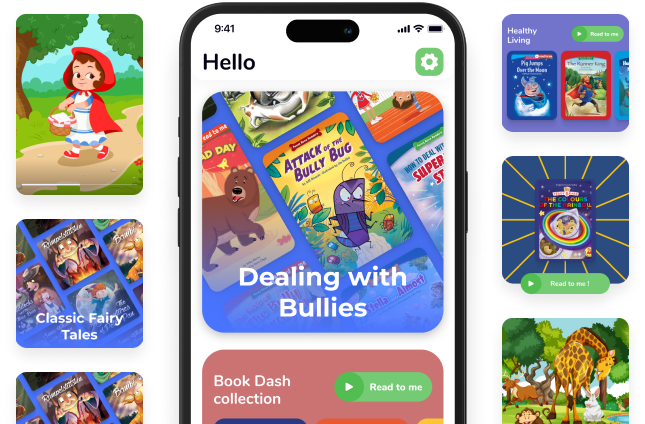 Compilations with
Unique design
Visually appealing selections of book series are generated by the system on the go.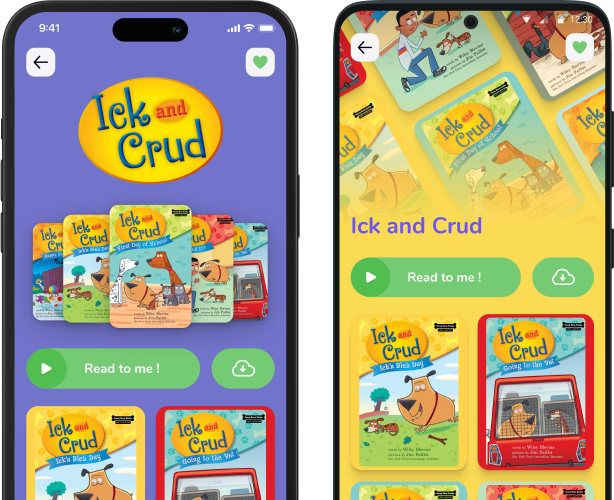 Smart Voice Search
Voice search is a convenient feature, especially for children who haven't learned how to type yet.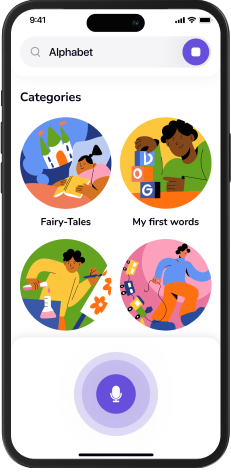 Advanced Book Player
Works in both portrait and landscape modes, providing ease of use and optimal utilization of the user's phone screen. It is designed with a user-friendly interface, ensuring easy navigation.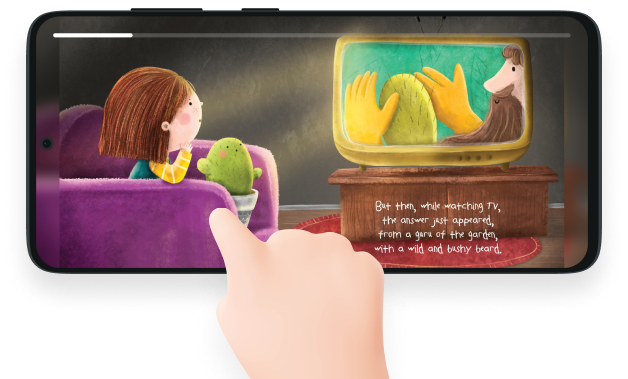 Parental control
Sensitive functions are hidden from children, and additional security measures are implemented. To prevent unauthorized access by kids, a new code is generated each time, ensuring their inability to access restricted features.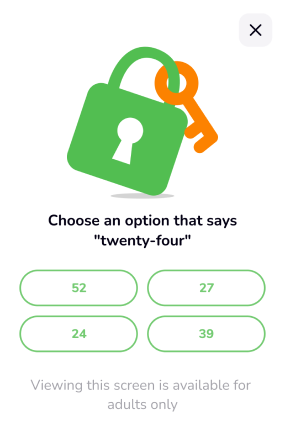 Offline mode
Users have the option to download books for offline access, allowing them to enjoy the app and read their favorite books even without an internet connection, which is especially useful for trips.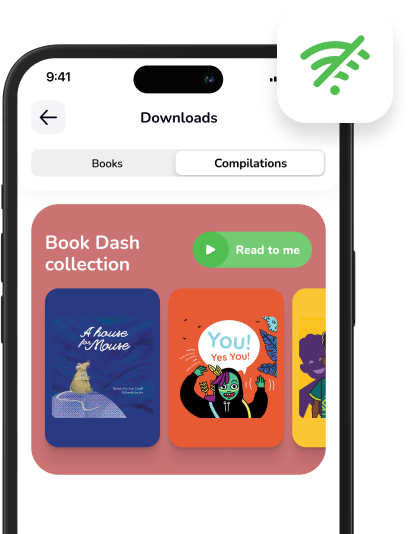 Reads
The app features a TikTok-like section that provides a never-ending stream of content.
A special algorithm is implemented to curate books specifically tailored for each user, ensuring that everyone sees content that aligns with their interests.
This personalized approach guarantees that users will discover books that genuinely appeal to them.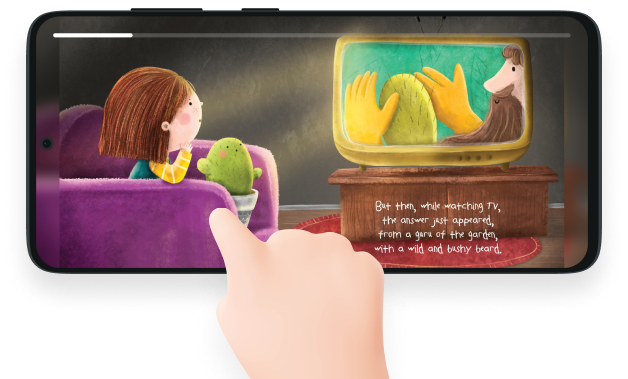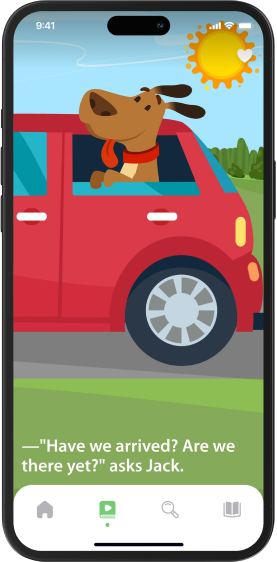 Magical admin panel
We place significant emphasis on optimizing our business processes and delivering the most effective solutions for various teams involved in the project, including content managers, marketing teams, and other specialists.
Everything is Customisable
Managers can customize the widget order on the main page and define appearance rules for optimal conversion.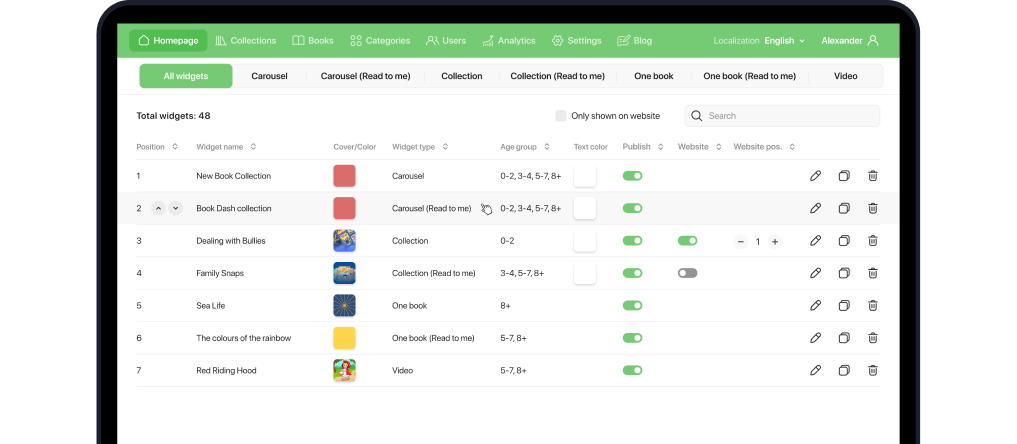 Content Planning
Widgets can be scheduled for specific dates and times, which enables managers to build a content plan and ensure a consistent and well-coordinated content strategy, enhancing the overall effectiveness of the app.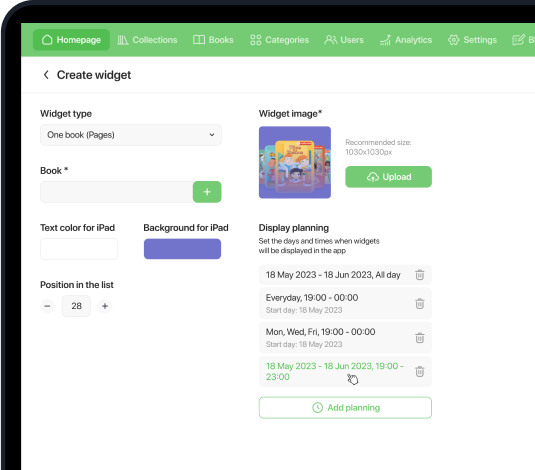 Advanced book settings
The book's page is designed to be user-friendly and equipped with powerful functions. It provides managers with enhanced control and flexibility in optimizing the book's visibility, searchability, and overall online presence.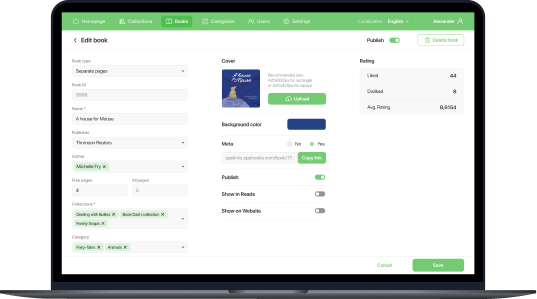 Reports for Partners
Publishing partners have access to the data of users' activities with their books. They can review this data or download detailed reports in Excel format.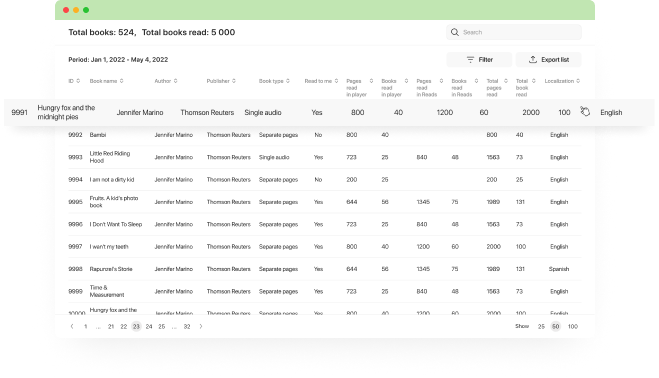 Data for Marketing
We have insights into users' preferences and how they interact with the app. By leveraging this information, managers can curate personalized recommendations and tailor the app's offerings to meet the specific preferences of each user.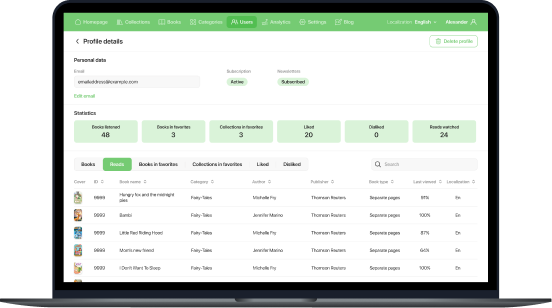 Advanced blog
The powerful blog feature enables managers to update the website with amazing articles that not only provide valuable content but also serve SEO goals and generate new traffic.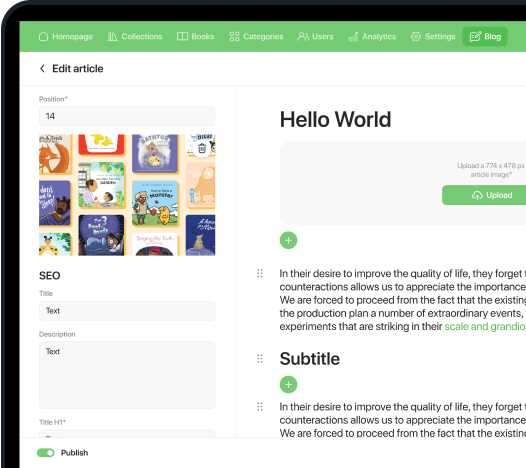 Landing Page
The beautifully designed landing page serves as an impactful addition to the project, capturing the attention of visitors and leaving a positive impression.
Gorgeous Landing Page
The website's well-designed interface, accompanied by smooth animations, establishes a compelling atmosphere for new users, encouraging them to try out the app.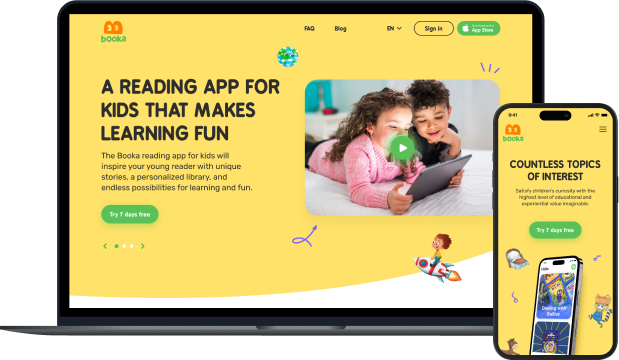 User's Activity Within the App
Respecting privacy regulations, Booka ensures transparency by providing users with visibility into the data being collected and offering a mechanism to request and obtain their information as per applicable legal requirements.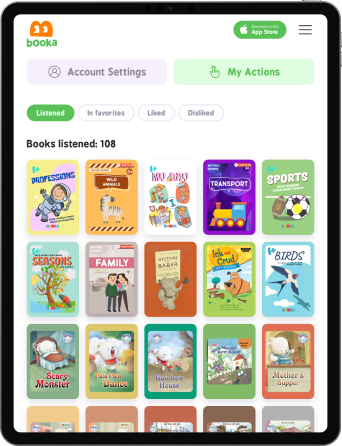 Mobile Ready
The website functions seamlessly on mobile devices, providing an optimal user experience.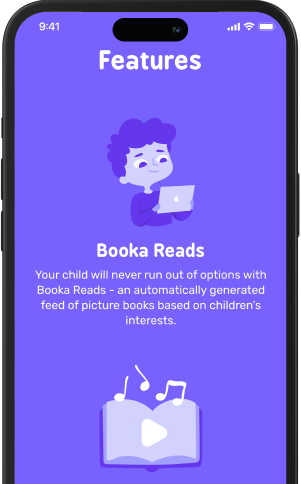 Allow us to help you build your next venture
Leave a request and our manager will contact you shortly.