KayaRoll
HR & Payroll Solution
KayaRoll presents novel opportunities for business owners, HR generalists, and accountants. Processes such as Payroll or Leave management can be managed effortlessly and with remarkable efficiency.
Manage Business Easily
The Main Dashboard of KayaRoll displays the most relevant information for the company. Whether it's a leave request from an employee or the need to send a recent tax report, KayaRoll keeps users up to date with important notifications.

By providing real-time updates and alerts, KayaRoll facilitates effective decision-making and ensures that no critical tasks or requests go unnoticed.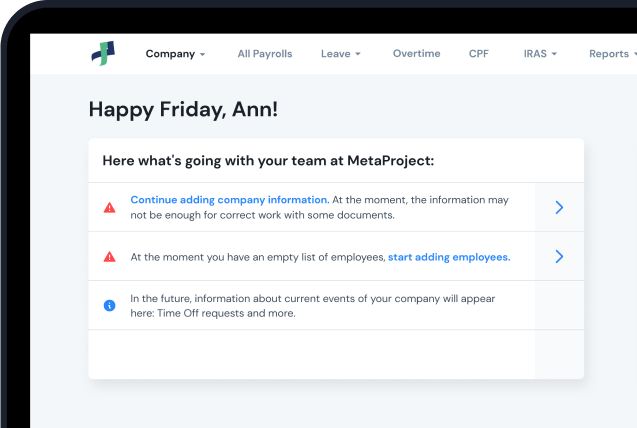 Setup Company Rules
Users are granted flexibility to institute highly tailored rules for the company's business processes. Various elements such as work schedules, shift patterns, accrual of days off based on the employee's tenure with the company, tax information, and many other facets are available for users to configure.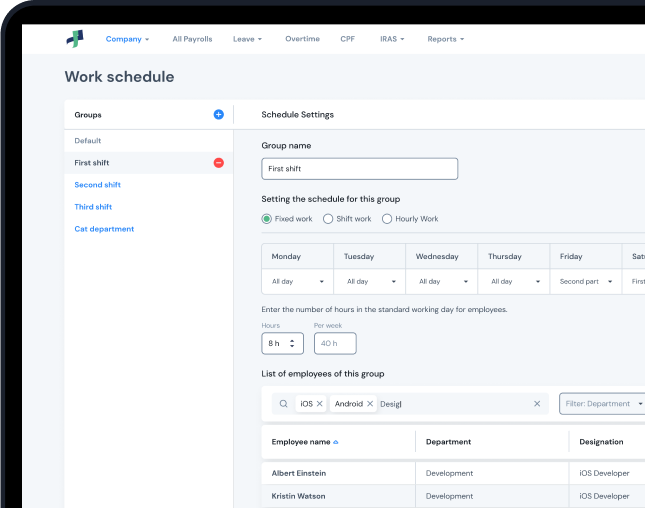 Employee Data on Hands
The system also functions as a comprehensive database for company employees. It stores all information in one place, including the employee's name, contact and bank details, associated documents such as CV or contract, and more.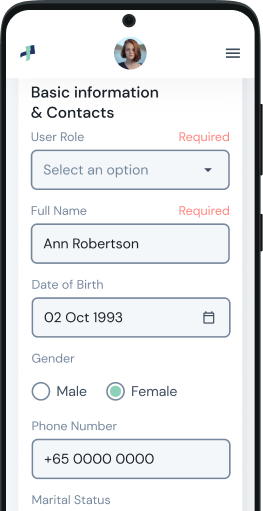 Precise Payroll Generation
The most intricate feature of the system is payroll generation. This function takes into account every minor detail, including days off, bonuses, allowances, and even tax refunds.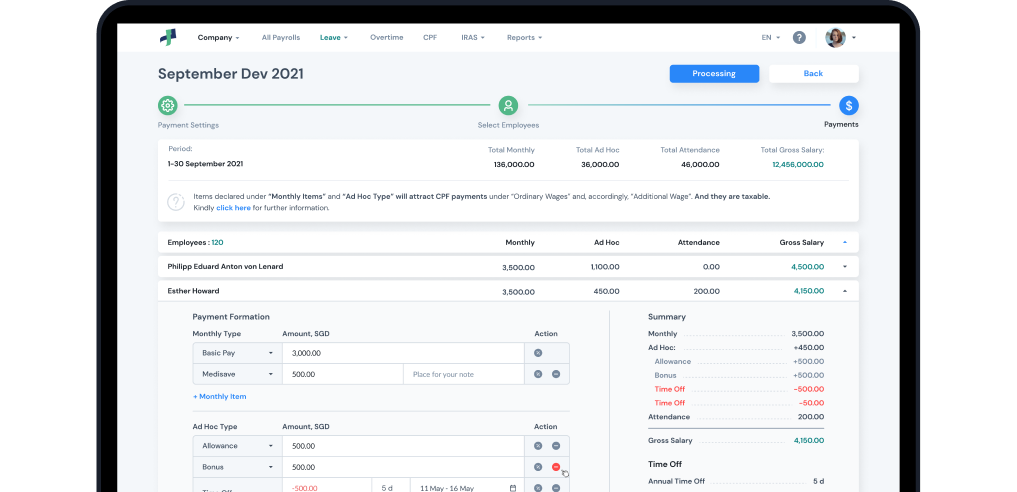 Direct Payments
Once the Payroll is generated, payments can be sent directly from the system with just one click. We have incorporated over 20 Singaporean banks to facilitate this game-changing feature.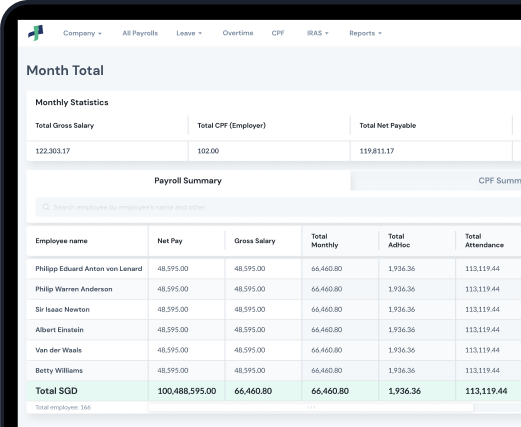 CPF Submission
The project's next impressive feature is the automated submission of tax reports to the CPF. The system automatically calculates payouts for each employee, considering all necessary factors, and then dispatches the report to the government.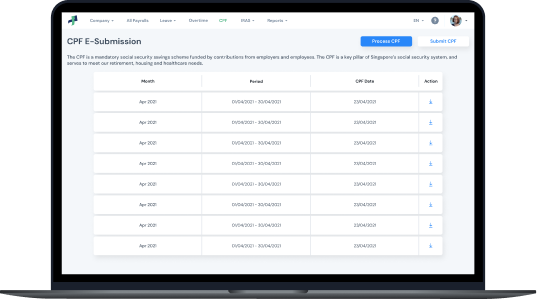 Submit IR8A Form & Manage Taxes
The IR8A form, originally a three-page annual report, can now be conveniently submitted with just a few clicks.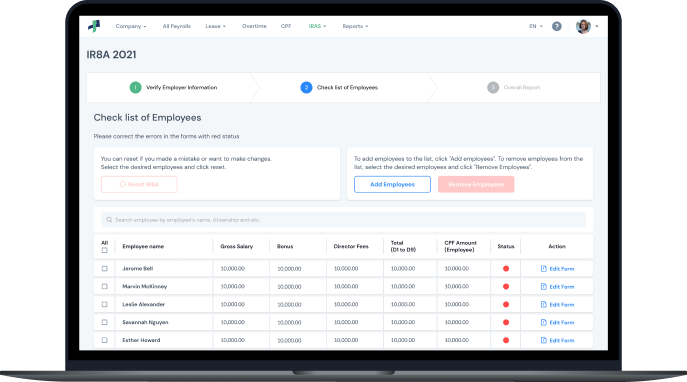 Dynamic Structure & Levels of Approvers
Users have the ability to establish departments, assign responsible individuals, or even construct a hierarchy of accountability. For instance, with a particular setup, a Day Off request would initially require approval from the 1st level approver before being forwarded to the 2nd level.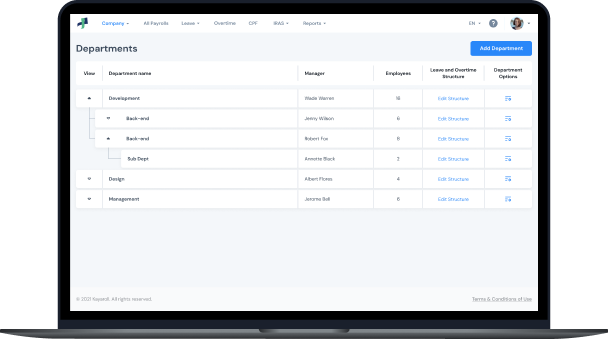 Dozens of Reports
Essential data can also be accessed in a 'classic' manner: users have the option to download a report in XLS or CSV formats and manipulate them as they see fit.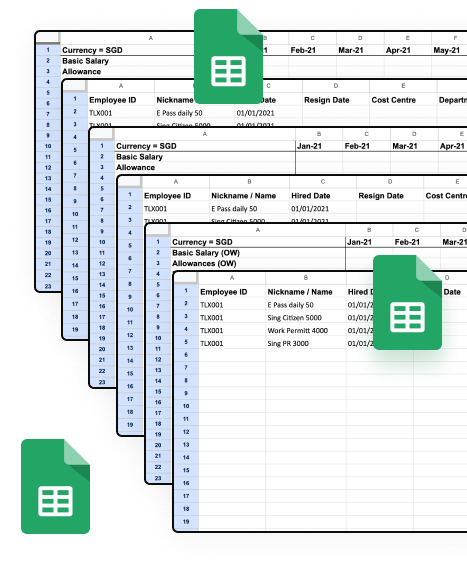 Security at Highest Level
For security purposes, the system supports advanced 2FA authentication. Users also have the ability to review browser sessions linked to a specific account and receive notifications regarding any potentially suspicious activity.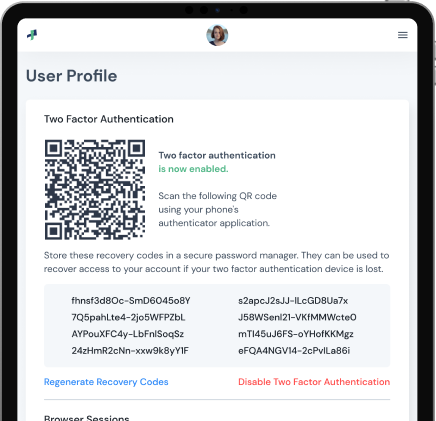 Advanced Structure of Leave Balances
Information regarding leaves is presented to users in a highly convenient manner. It's noteworthy that the system is structured to allow users to dynamically modify the types of leaves, as well as rules for accrual or burnout of leaves.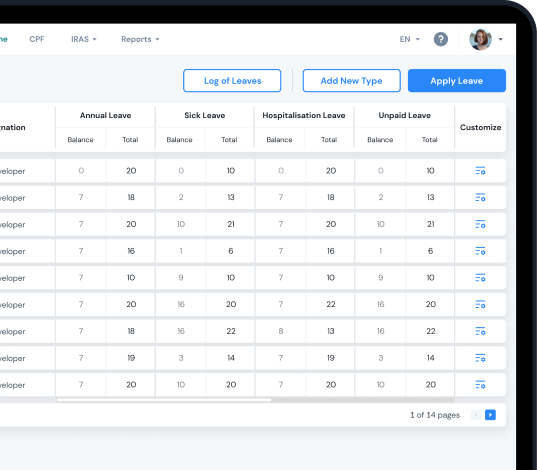 And Even More Flexibility
Users have the capacity to fine-tune details about Leaves, Off-in-lieu, Sick days, etc. Certain rules may apply differently to individuals within the company, based on factors such as their roles or other aspects.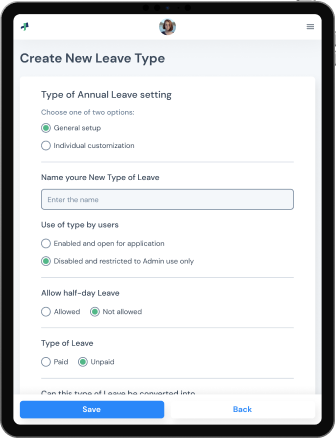 Lifecycle of Employee
Employees can be added through the interface or imported using a special .xls file.

When employment is set to be terminated, the system meticulously considers every detail: it calculates severance, encashes unused days off, and prepares everything necessary to facilitate a smooth transition.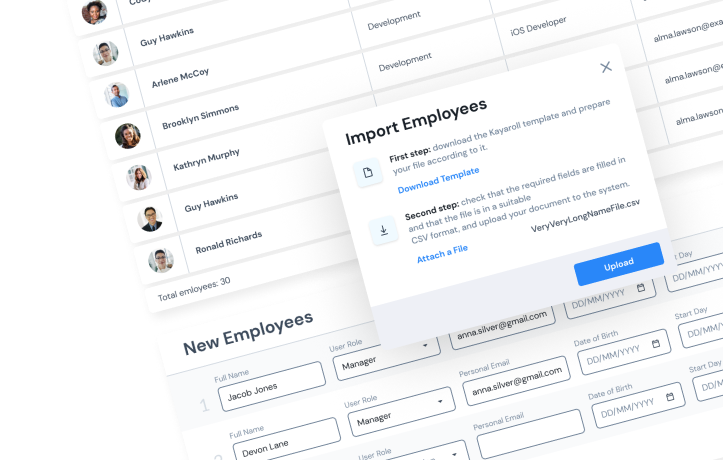 More Features
We design user interfaces that are visually appealing, easy to use and align with your business goals. Our experts handle everything from wireframing, prototyping, user research and testing. Let us help you create exceptional user experiences for your customers.
Mobile Ready
Despite its intricate functionality, the system operates smoothly and presents a user-friendly interface on phones.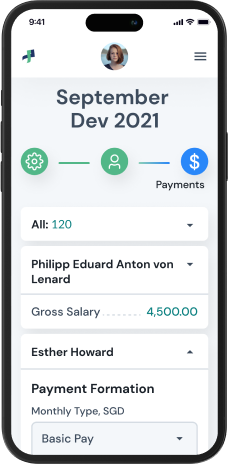 Scalable to Other Countries
We've also developed an Indonesian version, which entails more than just localization. All details such as taxes and CPF calculations, bank integrations, and more, have been factored in.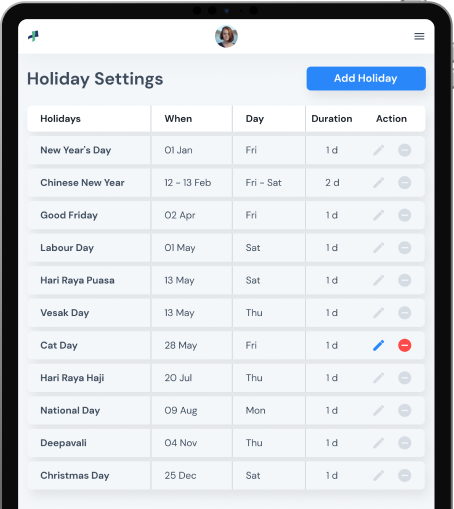 Blog and Landing page
A straightforward landing page has been created to showcase information about the project, along with a blog to enable SEO and boost traffic.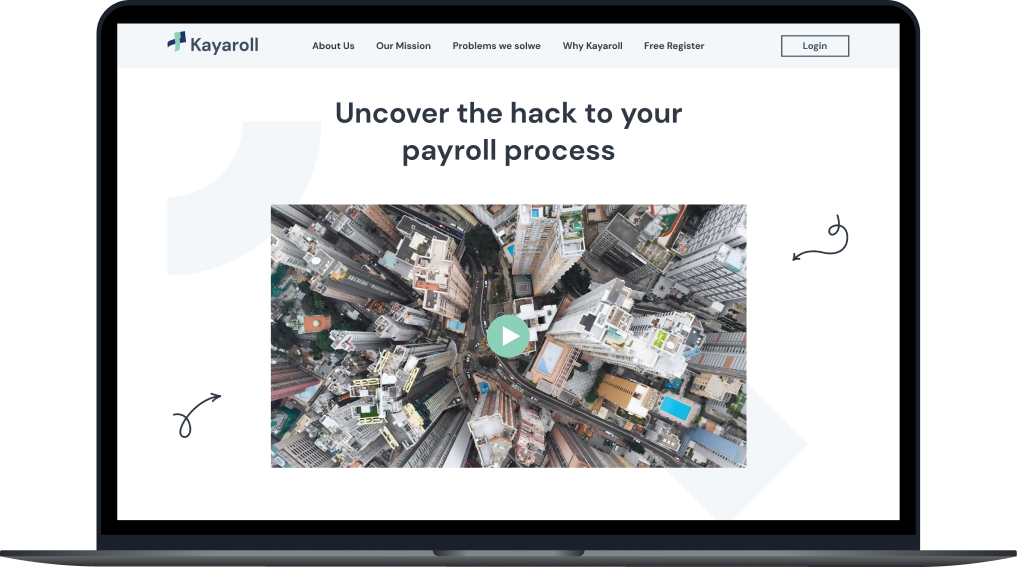 Allow us to help you build your next venture
Leave a request and our manager will contact you shortly.