Lawyer Management
An Essential ERP System for Lawyers
Manage cases, assign tasks and get your legal practice to the next level.
Results
The application was initially introduced in Ukraine, where it successfully captured 10% of the country's lawyers.

Lawyer Management secured venture capital funding to expand into the global market.

Average app rating in stores: 4.8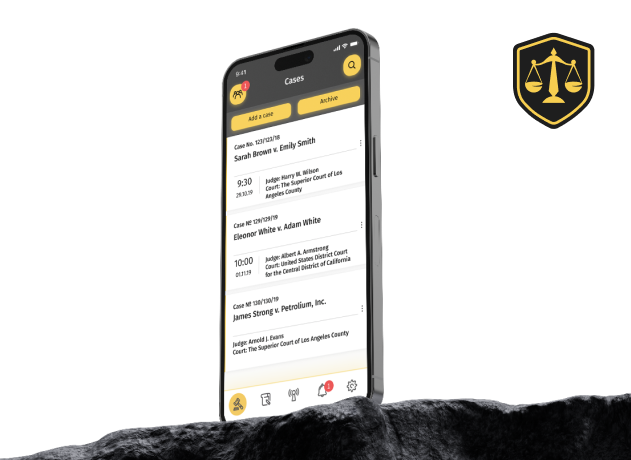 Cases
Lawyers add cases they are handling directly from the registrar with option to synchronise hearing dates and decisions made. Alternatively, they can add cases manually.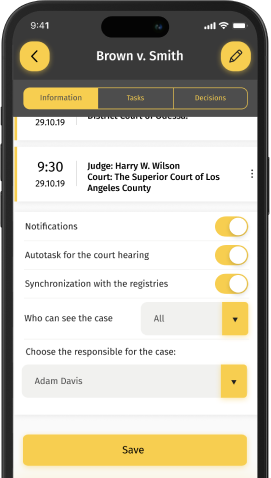 Tasks
or every case, lawyers can establish tasks, define deadlines, set priorities, and designate assignees.

Each user maintains a personalized list of pertinent tasks, complete with established priorities that can be conveniently filtered. The system automatically generates these tasks if there are changes to the court hearing dates.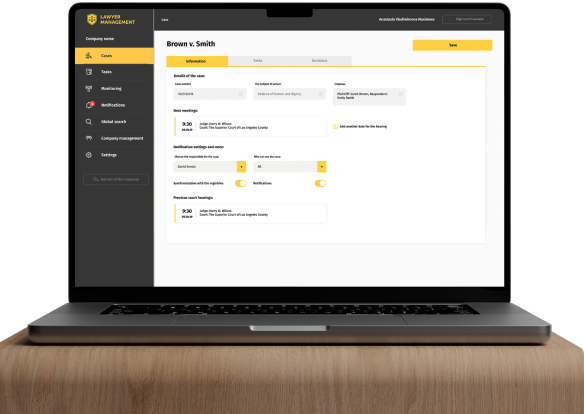 Company Management
App contains versatile and adaptable company management system that allows users to generate distinct user roles, categorize them based on hierarchy, and configure permissions.

The corporate structure directly influences the application's functionalities, and user interface.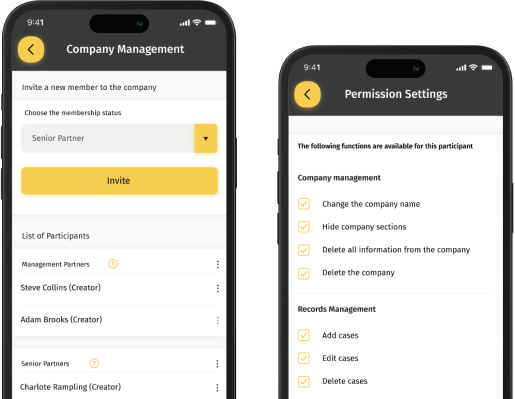 Messages
Lawyers have the ability to communicate with their mentors, addressing crucial inquiries and exchanging media files.<br><br> Additionally, they can establish group chats to deliberate essential aspects of cases with the entire law firm.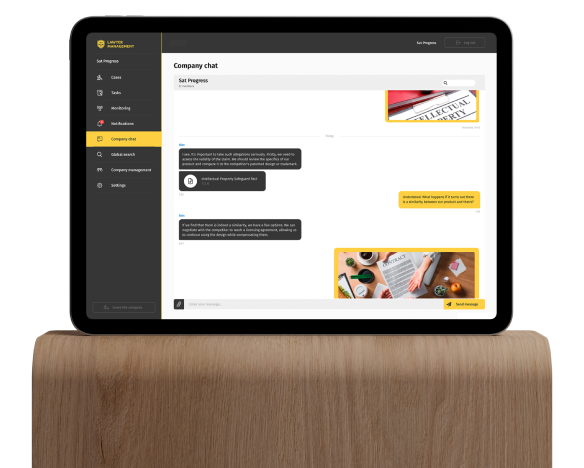 Notifications
Lawyers hold a priority in receiving information about new cases or decisions related to the cases they are actively involved in, keeping them well-informed. As well as any other legal modifications relevant to the organization or specific individuals of interest.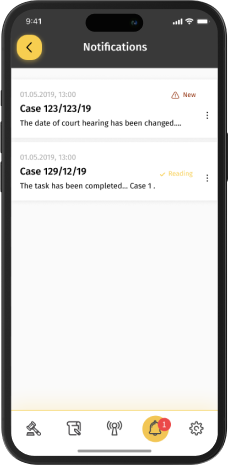 Dynamic subscription system
The subscription model is determined by the number of users within the company. In cases where users are added between payment cycles, the system recalculates the remaining amount to cover the days until the next payment and updates the recurring payment accordingly.

Prior to this, there is a 2-week trial period during which the app can be used without any limitations.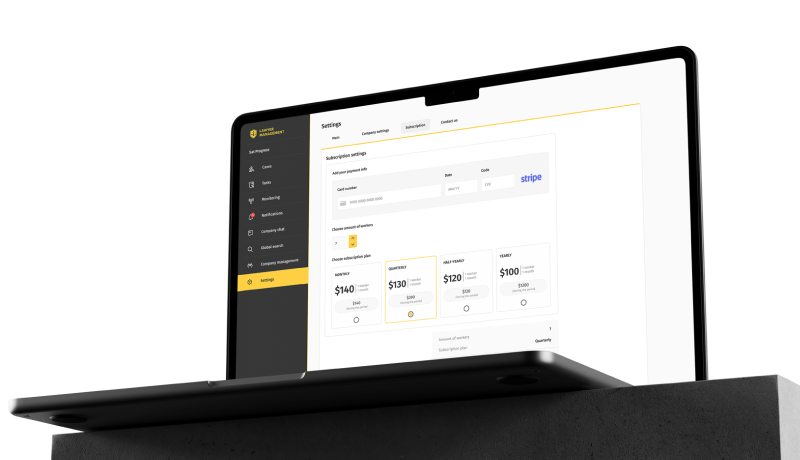 Global Search
Users have the ability to search not just for cases, but also for details regarding organizations, courts, fellow lawyers, notaries, and an array of other relevant information.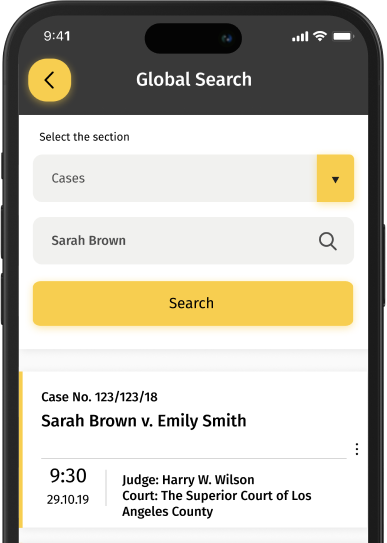 Monitoring
Lawyers have the capability to input specific company or individual names and subsequently receive updates regarding any legal alterations pertaining to that entity. This includes notifications about new cases, changes in company addresses, and other relevant developments.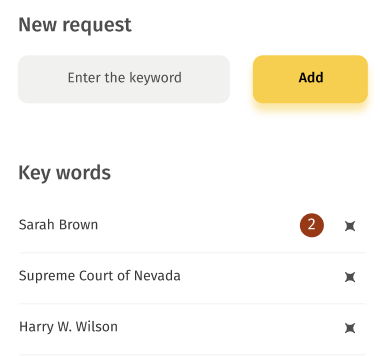 Desktop, iOS and Android
All the functionalities of the mobile application are accessible through the browser version as well. This comprehensive approach has led to the establishment of a complete ecosystem for law firm management.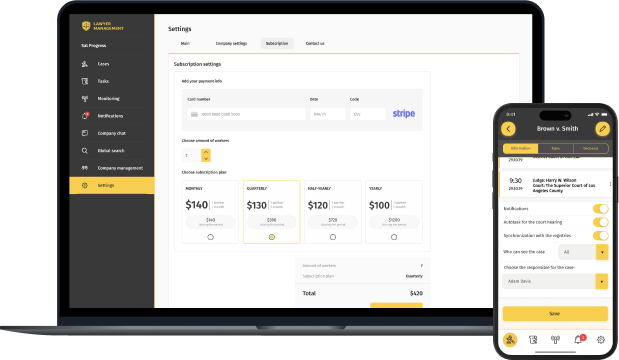 Allow us to help you build your next venture
Leave a request and our manager will contact you shortly.