Rich Set of Features that Allow Users to Manage Every Aspect of Financial Operations of the Company
Including invoices, payments, management of various accounts, cashflow, etc. All fully integrated with other sections and features of the system.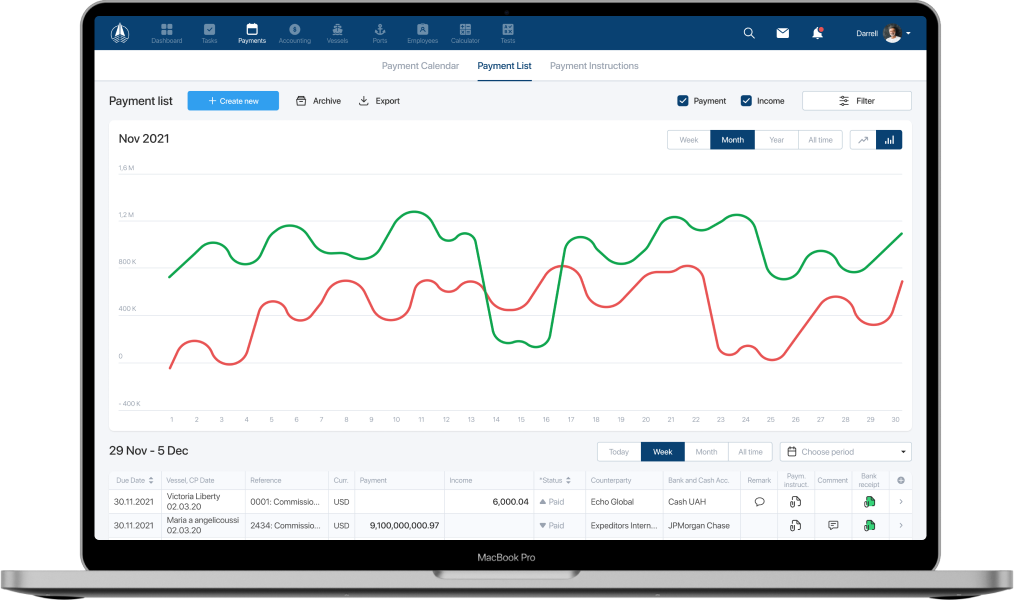 Cashflow
Manage all aspects related to income and expenses in a convenient way via the cashflow section. Data can be viewed as a table or as a chart. Users are free to select any time interval and slice-and-dice data in any way that they need to. Detailed reports can be exported in PDF or XLS format.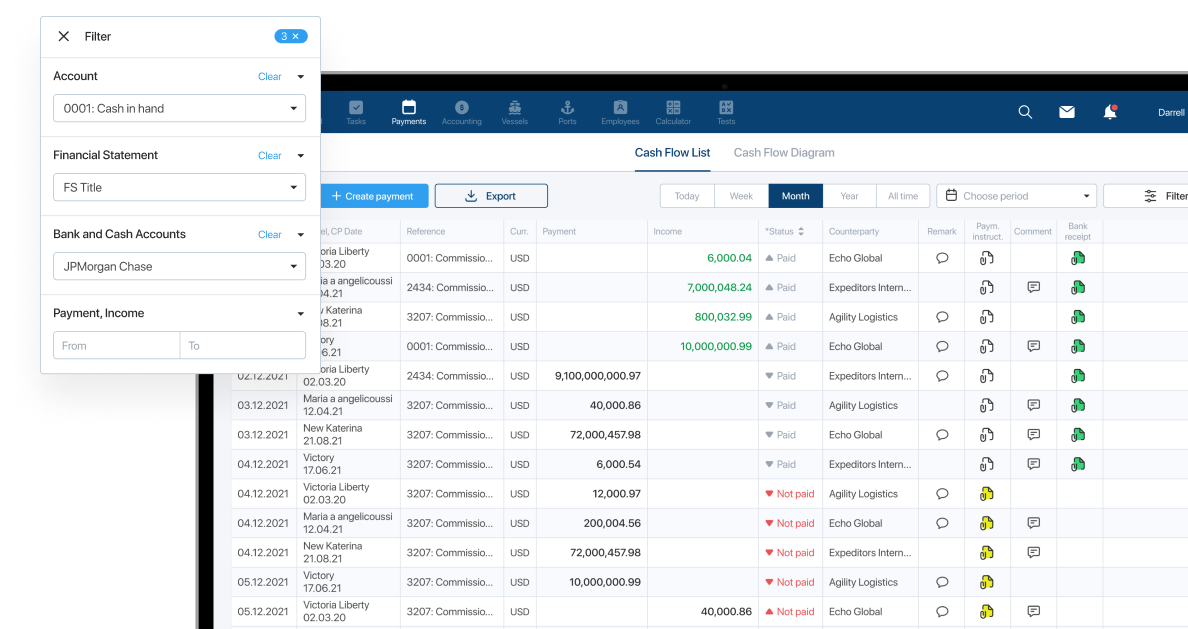 Payment Calendar
The integrated payment calendar presents another convenient way to manage financial expectations and accounting operations. Payments can be reviewed and created right from the calendar view.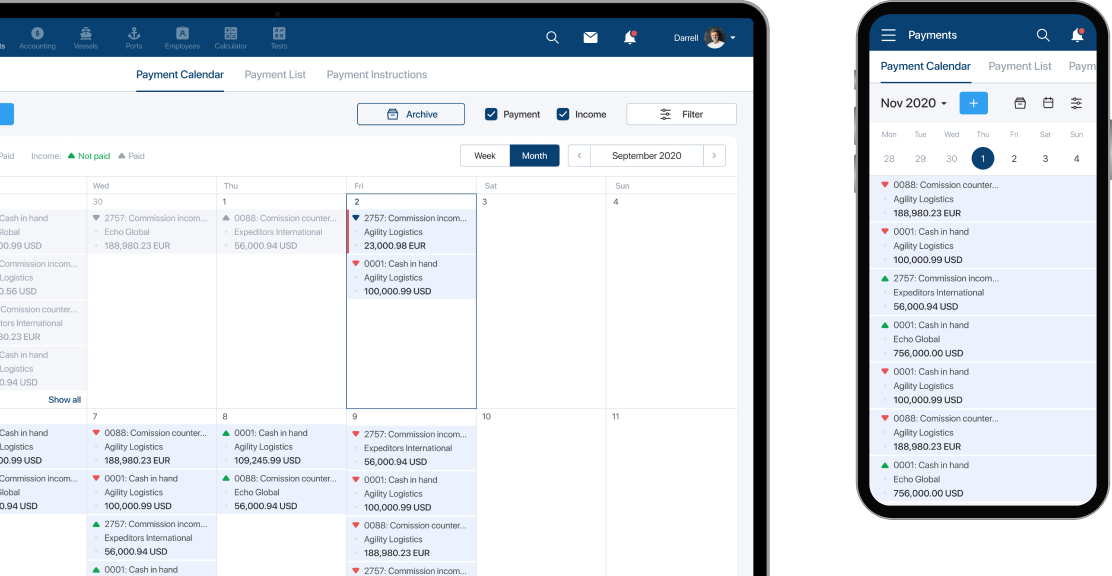 Accounting entries
The accounting view allows users to create or edit any debit and credit to accounts. Users are able to create simple entries as well as complex ones spanning more than two accounts.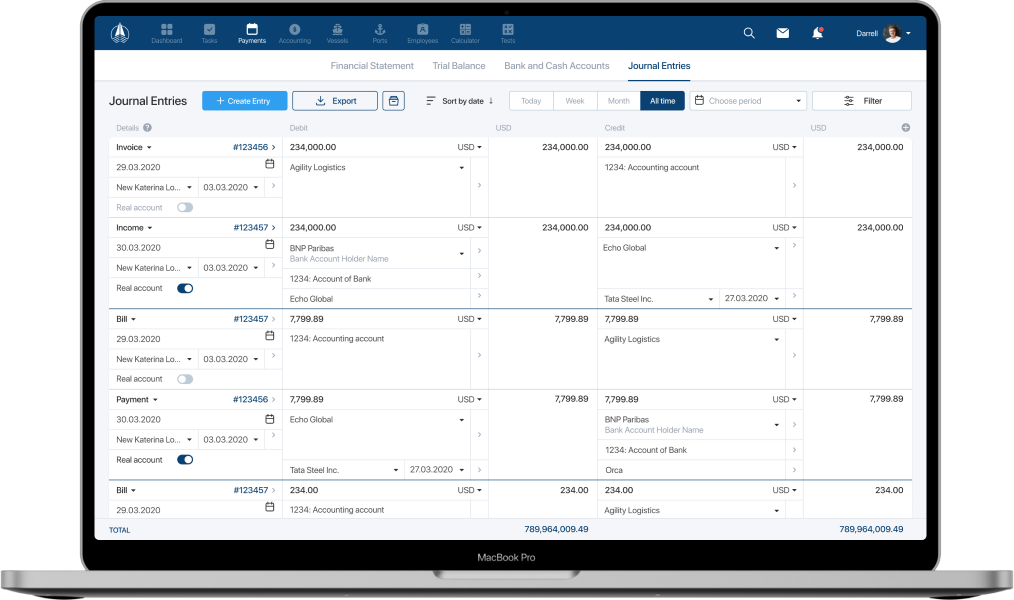 Account management
All payments are tied to bank or cash accounts making it easy to monitor the current financial status of the company. Bank account views display useful information including the requisites of account. Balances in foreign currencies are automatically converted into US dollars at the current rate that is automatically calculated hourly.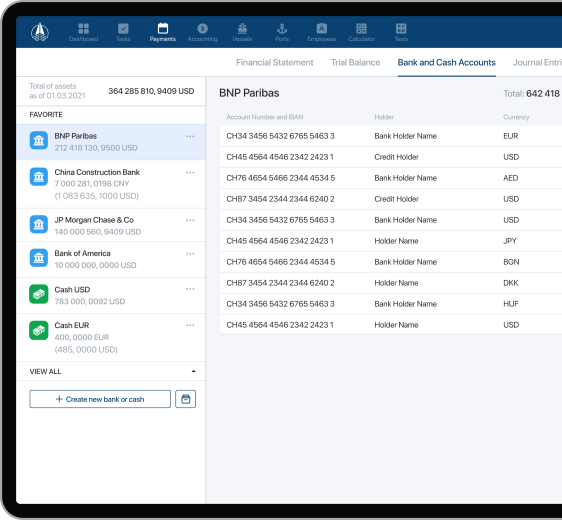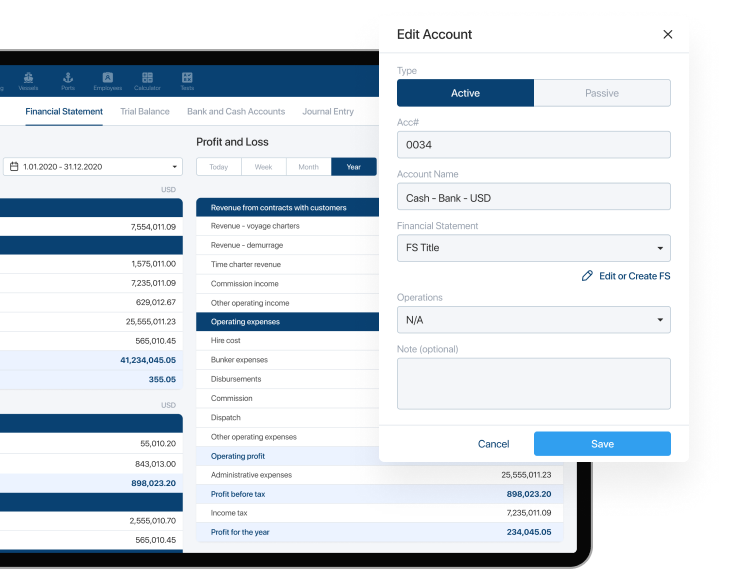 Balance Sheets
Financial operations contain more than 20 unique screens connected between each other. With deep dependcies on other sections of the ERP and processes of company.
Make your own unique dashboard with customizable widgets
Users can setup their work environment to support their workflows through use of customizable widgets. Each widget can be rearranged or deleted. Each department and role has a default template that can be further customized based on their day-to-day processes.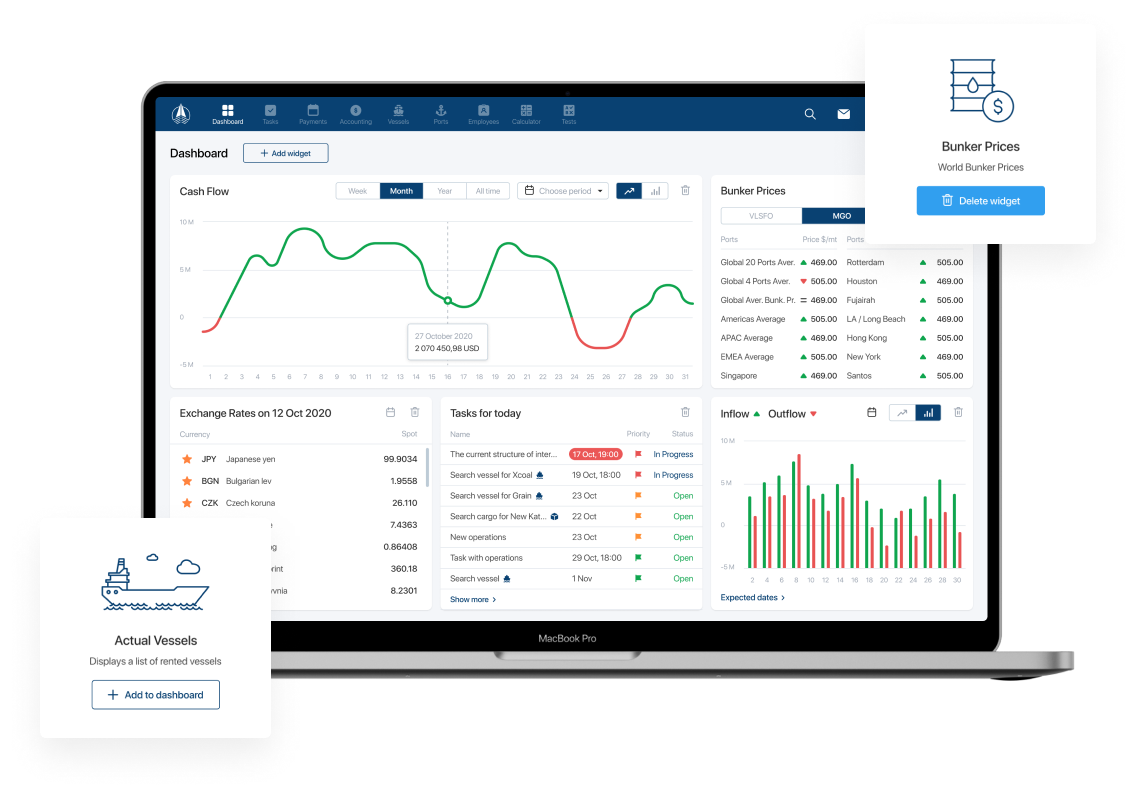 Allow us to help you build your next venture
Leave a request and our manager will contact you shortly.