Personnel Management
HR personnel are able to manage employee profile cards, assign employees to departments and track their activities.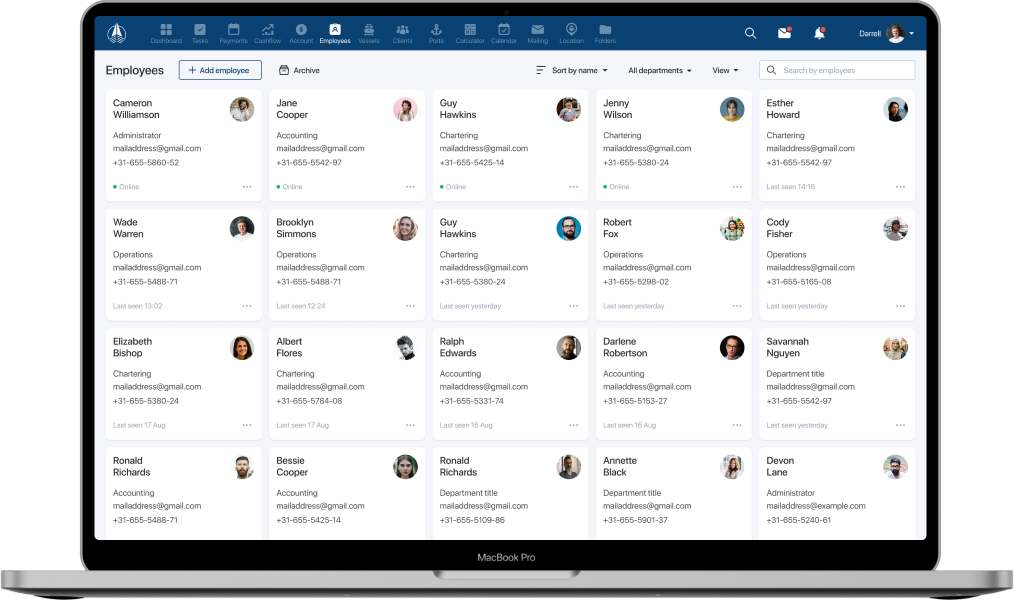 Profile
On an employee's detailed card view all active and closed tasks, financial activities and contact information is conveniently displayed.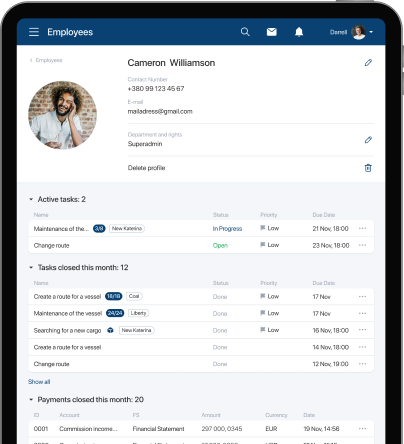 Permissions
Admins can assign different permissions and restrictions to employees, depending on the position they hold. Permissions can be assigned to a specific individual or to an entire department. For example, an admin can assign permission to access the accounting section only to members of the finance department.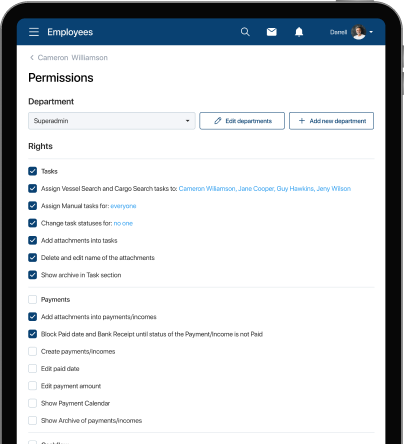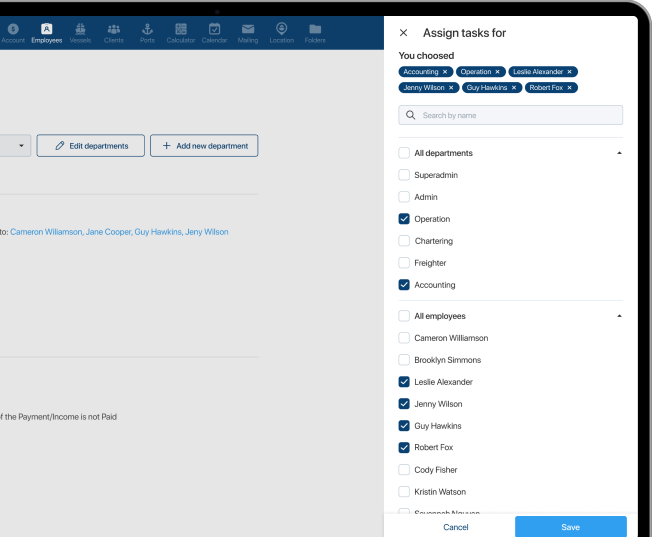 Flexible permissions system
A flexible and well-designed system of permissions allows granular access permissions to be applied to staff members, securing sensitive data within the system.
Over 70 Permissions
Over 70 different permissions and restrictions can be set for every page of the system, allowing for extremely granular permission customization for each employee.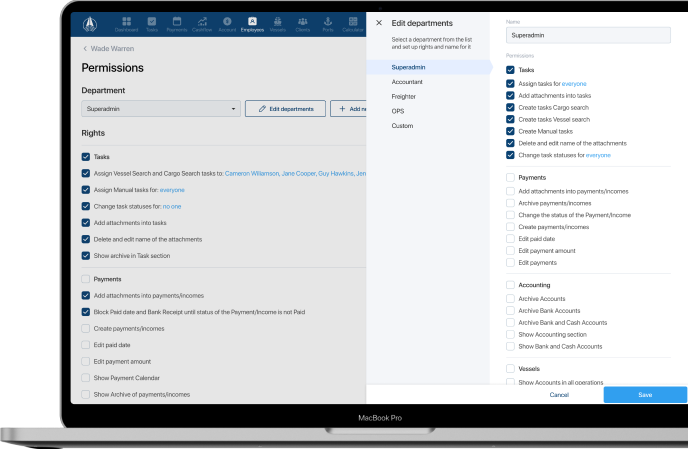 Dark Theme
The system supports an increased-contrast dark theme for all pages of the system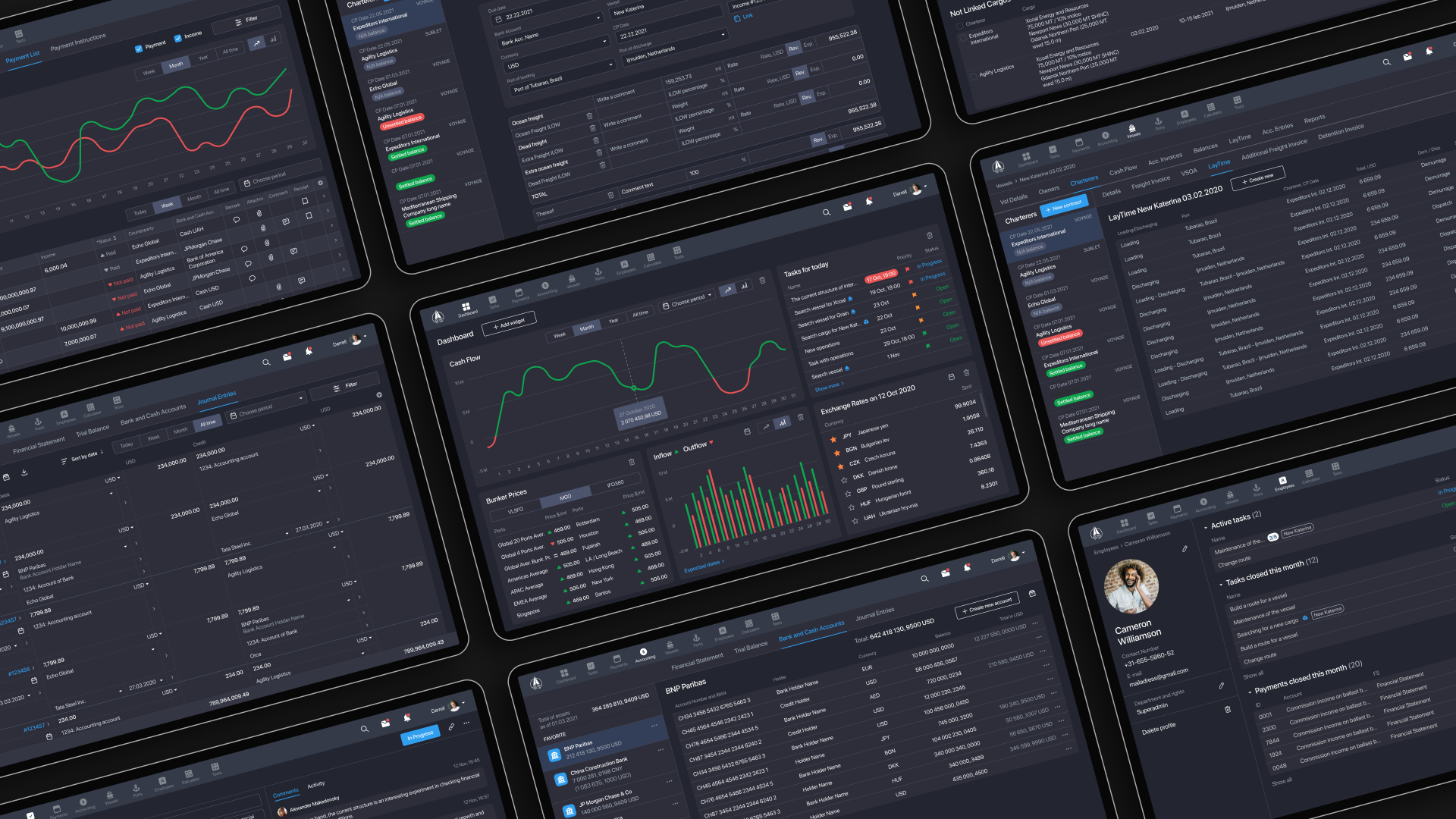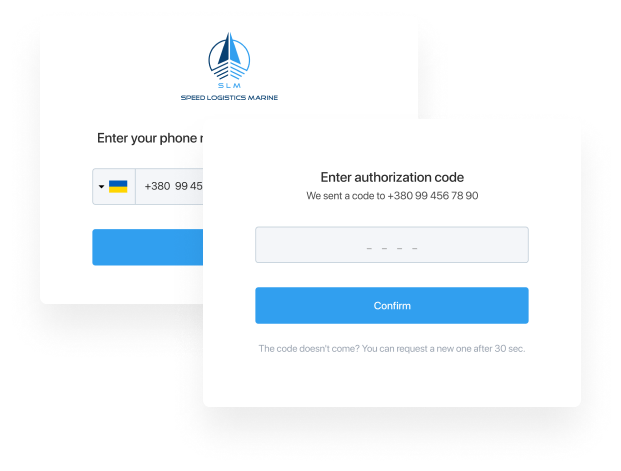 Authorization
Authorization is implemented through a phone number with confirmation of the number via SMS code
Notifications
The user receives notifications about various operations on the site. In the settings you can set which types of notifications will be active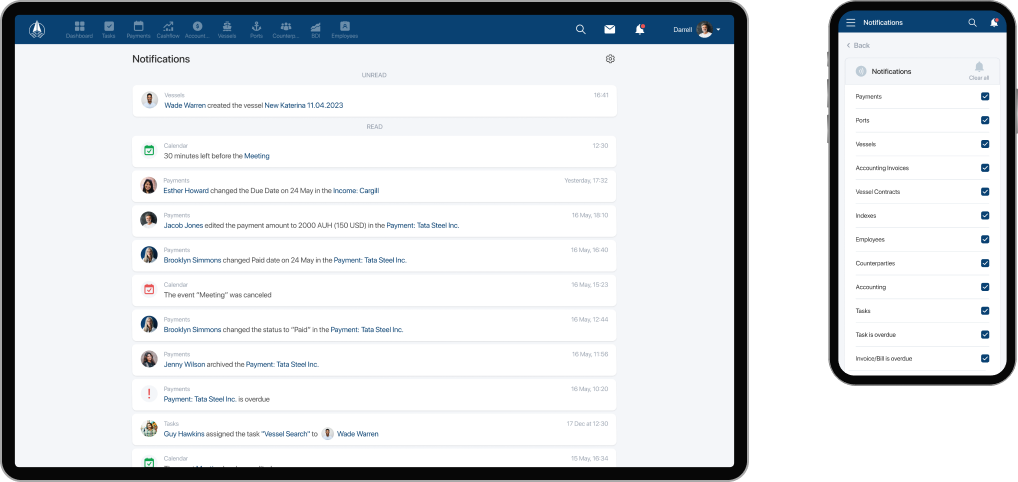 Allow us to help you build your next venture
Leave a request and our manager will contact you shortly.